a:3:{s:8:"keywords";s:0:"";s:11:"description";s:183:"Find out what you can send to Australia? Australia has the strictest import laws in the world - make sure your parcel makes it's destination! Find out what you can and cant send here!";s:5:"title";s:72:"What can I send to Australia in a parcel / prohibited items to Australia";}
Array
(
    [keywords] => 
    [description] => Find out what you can send to Australia? Australia has the strictest import laws in the world - make sure your parcel makes it's destination! Find out what you can and cant send here!
    [robot] => noindex, nofollow
)

Compare Major Couriers,
Find the Best parcel
delivery prices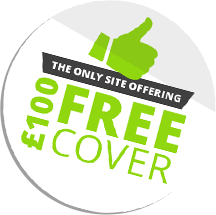 You are here:

Home
Advice for sending a parcel to Australia
Back to news... 05 November 2018 Advice for sending a parcel to Australia
If you're sending a parcel to Australia, you need to declare the contents of the parcel - Australia has extremely strict import laws, in order to ensure the preservation of the country's environment and natural attractions - Some items from Europe could potentially contaminate the country, and as such, aren't allowed!
Prohibited items include:
Performance enhancing drugs
Laser pointers
Medication
Herbal medication
Videos or Media with offensive content
Protrusion or dog collars
Tablet presses
Protected animal products
Pirated or counterfeit goods
Obviously not all of these are potentially harmful to the country, but they are excluded for other fairly obvious reasons.
However! If you're sending a regular parcel, a gift to a friend, don't be put off - as you'd expect, if you're sending a present to a friend for Christmas, expect it to clear customs safe and sound - so long as you're not sending food, drink or anything from the list above, your parcel will more than likely be fine - so send away! See our list of parcel prices by visiting our Parcels to Australia page.
You should also be aware of Australia's custom taxes - if your package is of more than $1000 in value, then you'll need to pay a percentage of the value in custom tax. If your parcel falls into this category, you need to ensure the payment is sorted for customs when it reaches Australia, or your package will never make it past customs.