a:3:{s:8:"keywords";s:0:"";s:11:"description";s:96:"When selecting a delivery company online stop and take a look at their website for a few minutes";s:5:"title";s:48:"WPS - Tips To Choosing a Parcel Delivery Service";}
Array
(
    [keywords] => 
    [description] => When selecting a delivery company online stop and take a look at their website for a few minutes
    [robot] => noindex, nofollow
)

Compare Major Couriers,
Find the Best parcel
delivery prices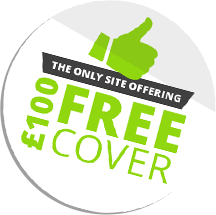 You are here:

Home
Tips To Choosing a Parcel Delivery Service
Back to news... 26 November 2010 Tips To Choosing a Parcel Delivery Service
The days when people had little choice on who they used to send a parcel either nationally or internationally have long gone. With competitive tendering and a whole host of couriers and delivery services, what seemed like an easy task has in some ways grown in complexity due to the number of different services now available.
So how do you choose a reliable delivery company?
The first thing you need to do is ascertain whether a company is reliable. There are a few 'unwritten' rules which can be implemented which are based on buying and consumer experts. When selecting a delivery company online stop and take a look at their website for a few minutes; it is user friendly? Does it provide you with sufficient information about how to send a package? Is there a customer help and advice page?
These three things alone should be able to indicate a reliable company. You should also look for land-line or free phone telephone numbers, be wary of the companies who only provide mobile numbers as the consumer guides say this is one of the easiest tell-tale signs to a legitimate business.
Secondly you'll want to look to see whether a company delivers nationally and internationally. Take a look at their prices and make comparisons to see whether you're getting value for money with the service they're offering you.
Thirdly is delivery times. If you need an important package to be delivered to the other side of the world you'll want to know how long it will take. If your package needs to arrive at its destination by a specific date can that be guaranteed? Maybe you'll need to opt for an express delivery – which is another customer service you should look for. Some companies offer this by default however.
Fourth on your list of questions will be cost. Although it is a major factor in helping you choose a suitable company, you'll also need the reassurance of the previous three points before parting with your parcel or your money. Remember the old adage ' you get what you pay for' and to some extent this holds true, however, you don't have to pay a fortune to get a good, reliable service!
Fifth, what reassurances does the company provide about insuring your goods financially and with delivery? Does the company have appropriate insurance cover in place should your parcel be lost, damaged or stolen?
Last, but by no means least, you should also look on the delivery companies websites for customer testimonials. These are a good way to judge whether a company takes customer service and satisfaction seriously. Do be realistic though and don't expect to find too many testimonials which are negative in any way; after all the company wants to promote its services not de-ride them! But taking a few minutes to read them will give you a 'feel' for the company and the service it provides.
Weigh up the pros and cons different delivery companies offer. Make sure they offer the type and kind of service you're looking for. You may find that due to the highly competitive market sending a parcel may not be as costly as you first thought.