a:3:{s:8:"keywords";s:0:"";s:11:"description";s:127:"If you have a package which you need to send overseas and want it to arrive as intended – safe and secure – here are five tips ";s:5:"title";s:47:"How to Pack Overseas Parcels - 5 Key Tips | WPS";}
Array
(
    [keywords] => 
    [description] => If you have a package which you need to send overseas and want it to arrive as intended – safe and secure – here are five tips 
    [robot] => noindex, nofollow
)

Compare Major Couriers,
Find the Best parcel
delivery prices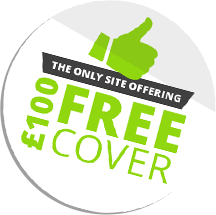 You are here:

Home
5 Tips To Packaging An Overseas Parcel
Back to news... 02 December 2010 5 Tips To Packaging An Overseas Parcel
If you have a package which you need to send overseas and want it to arrive as intended – safe and secure – here are five tips to help you make sure it arrives to its intended destination.
1. First and foremost you'll need to find a reputable parcel delivery service. If you want to be able to track your package or need it to reach its destination within a specific time frame you need to make sure the delivery service you use is equipped to handle your needs. We here at WPS offer this service free of charge.
2. Once you have sourced a delivery services you'll need to take a look at your package and decide the best method of packaging. Size matters when it comes to selecting the correct box, carton or padded envelope.
To reduce the risk of damage make sure you have wrapped the goods securely – bubble wrap or polystyrene chips are effective. Don't try and squeeze your goods into a box or carton which is too small just to save money, the chances are it will split open, which could potentially mean the loss of your goods or they could become damaged.However, don't go over the top because not only may it cost more if the box is too large you run the risk of it becoming squashed by large parcel deliveries.
3. Opt for a sturdy box of the right size which won't squash easily, corrugated cardboard cartons are ideal for fragile and delicate goods as they don't squash easily. Reinforce a plain cardboard carton with corrugated card to give a little more protection. Put your goods in the centre of the box when possible so that you can provide all round protection. Only use strong parcel tape to seal the package or carton. Most delivery services will not accept any packages which have staples as these pose a health and safety risk to their employees.
4. Put useful information on the outside of the package or carton to help the delivery service. For example stickers which say 'this way up' or 'handle with care' provides information to the carrier which will help them take better care of your goods. If you're sending liquids or powders which may spill easily make sure the lids are firmly in place before cushioning and wrapping. Don't forget to put a legible label indicating the packages destination – including the post code or postcode. Always put a sender's or return address on the reverse side, this will help the couriers return any parcels which are undeliverable to their rightful owner.
5. Track you parcel online so that you know where it is at any given time. Parcel delivery services typically offer this option, but check before hand to be sure because not all delivery or courier services offer this facility. We do however!
Take time to ensure you have packaged and wrapped your parcels securely. The more you can do to assist the parcel delivery or courier service the greater the chances there is of your parcel arriving safely to its recipient.