a:3:{s:8:"keywords";s:0:"";s:11:"description";s:154:"DHL aims to provide you with the most effective transport and logistics services while following all guidelines and rules applied by Japanese authorities.";s:5:"title";s:47:"DHL Express Servies in Japan - Book Today | WPS";}
Array
(
    [keywords] => 
    [description] => DHL aims to provide you with the most effective transport and logistics services while following all guidelines and rules applied by Japanese authorities.
    [robot] => noindex, nofollow
)

Compare Major Couriers,
Find the Best parcel
delivery prices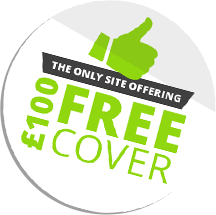 You are here:

Home
DHL Express Services in Japan
Back to news... 25 March 2011 DHL Express Services in Japan
WPS extends its deepest sympathy to those who are affected in north-eastern Japan.

Our carrier DHL is committed to providing you with the most effective transport and logistics services in this difficult environment, while following all guidelines and rules applied by Japanese authorities.

Our Carrier DHL Express is taking all possible measures in order to restore its operations across Eastern Japan.

The degree of impact on our services varies by area:
* Pick-up and delivery services in Tohoku Area continue to be suspended temporarily.
* In Ibaraki Prefecture, pick-up and delivery services have resumed in limited areas.
* In other parts of Kanto Area, we are providing pick-up and delivery services as usual.

Our pick-up/delivery services remain as per normal in Western Japan and the Chubu Area.