a:3:{s:8:"keywords";s:0:"";s:11:"description";s:0:"";s:5:"title";s:46:"How to Avoid Unnecessary Customs Charges | WPS";}
Array
(
    [keywords] => 
    [description] => One of the most important parts of sending a parcel to another country, is making sure your delivery complies with all of the country's customs laws.
    [robot] => noindex, nofollow
)

Compare Major Couriers,
Find the Best parcel
delivery prices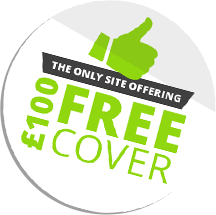 You are here:

Home
Avoiding Customs Problems With Parcel Delivery
Back to news... 04 April 2011 Avoiding Customs Problems With Parcel Delivery
One of the biggest problems with parcel delivery has always been the internal customs units of any country. In a few it is reasonably simple but generally it is anything but, and the problems can be both expensive and time consuming. In the UK the first problem is filling in the myriad of forms required when you are bulk shipping parcels and then putting them into the right customs codes. The type of form becomes a major heartache to start with.
The forms are invariably different for the places of final delivery that could be the EU or the rest of the world. It also depends on whether the item delivered started life in the country or was shipped in at an earlier stage of its life cycle. For example was it unit that was shipped in parts to the UK for assembly and then distributed throughout the EU?
No matter if you're looking to send a large parcel or a small one, the wrong forms can lead to very severe threats from the customs units, and can even involve shipping the parcel back to the country it was first delivered from. Each parcel product delivered must have a custom product code number attached throughout its journey, and it is vitally important to get this right as failure to get it right could mean that it is returned to you at your cost. Unfortunately many products could be labelled under several different codes.
Fortunately for simple one off parcels the forms are simple and just require a description of the goods. Duties are payable on receipt of the goods in the country concerned and are usually payable immediately according to the different tariffs pertaining to the country concerned. It is usually if not impossible to get the parcel prior to paying the duty.
The original aim of any customs post was to collect the duties due on the parcels and goods imported but as the world grows ever more civilised then a new set of constraints apply and the customs post are now very seriously involved with stopping imports and exports of certain items.
These obviously include drugs and there is a never ending cat and mouse game going on with ever elaborate disguising techniques to be detected. Dangerous goods are hopefully detected before they reach the plane and cause problems. Then there is a growing trade in fake goods, which contravene the countries laws. These goods are often perfect copies of a major retailers named line packaged in a perfect copy parcel and can cause the original manufacturer severe problems.
If you are looking to post to America from the UK, or to anywhere else in the world, be sure to find out more about our worldwide delivery and courier services.