a:3:{s:8:"keywords";s:0:"";s:11:"description";s:0:"";s:5:"title";s:39:"Bank Holiday Parcel Delivery Tips | WPS";}
Array
(
    [keywords] => 
    [description] => With the second bank holiday this weekend, parcel collections resume on Tuesday 3rd May
    [robot] => noindex, nofollow
)

Compare Major Couriers,
Find the Best parcel
delivery prices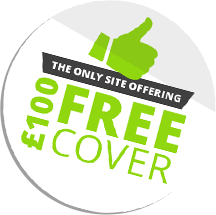 You are here:

Home
Parcel Delivery Over The Bank Holiday
Back to news... 28 April 2011 Parcel Delivery Over The Bank Holiday
With the Royal Wedding taking place tomorrow on the 29th April, and the May Bank Holiday being on the Monday, the 2nd May, it's important for you to know when you can expect deliveries to resume as normal. Over what is a busy period as the double bank holiday weekends come to a close, and normality resumes, a lot of parcels will need inevitably need collection and delivery due to the backlog created. You can expect this from any company, but we're working our hardest to ensure we can keep up.
Parcel collections will resume for orders over the bank holiday weekend, on Tuesday the 3rd of May. It's therefore advisable to get your order in early rather than making the rush on Tuesday morning!
As always, for any queries regarding collections or deliveries over the bank holiday, feel free to get in contact with us - either via our online contact form, or by phone on 0844 800 0376.