a:3:{s:8:"keywords";s:0:"";s:11:"description";s:162:"The Met Office have stated that they can expect the ash cloud to begin to significantly decrease in concentration over the course of the day (Wednesday 25th May).";s:5:"title";s:53:"Worldwide Parcel Services - Ash Cloud Threat Reduced ";}
Array
(
    [keywords] => 
    [description] => The Met Office have stated that they can expect the ash cloud to begin to significantly decrease in concentration over the course of the day (Wednesday 25th May).
    [robot] => noindex, nofollow
)

Compare Major Couriers,
Find the Best parcel
delivery prices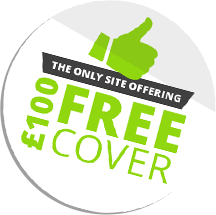 You are here:

Home
Ash Cloud Threat Reduces
Back to news... 25 May 2011 Ash Cloud Threat Reduces
Today, as the ash cloud from the Icelandic Grimsvotn volcano continues to sweep into Europe, albeit with a declining ash presence, and therefore less of a threat to air travel, UK flights have started to resume.
The Met Office have stated that they can expect the ash cloud to begin to significantly decrease in concentration over the course of the day (Wednesday 25th May), despite dozens of airports having to be closed yesterday in North England and Scotland.
As a result, flights out of the UK will begin to steadily resume, although it is still advised to check before flying as to whether your flight is available. The ash cloud continues to make its way into Europe, so while the cloud may be dispersing above the UK, it is still present in other areas of Europe. Therefore depending on your flight path, it's possible that your flight may have to be cancelled today if it was scheduled to cross through the cloud itself.
What does this mean for parcel delivery companies? With most deliveries going by air, of course delays can mean a present threat to delays in delivery too. However, with the majority of UK flights now up and running, we can expect minimal delay, with the vast majority of deliveries going through as normal. If you've any concern, as always, feel free to get in contact with us.