a:3:{s:8:"keywords";s:0:"";s:11:"description";s:178:"As in many countries taking parcels in and out of India require the usual paperwork and customs duties are charged on items imported (and sometimes export goods) to the country. ";s:5:"title";s:73:"Customs for India - Parcel/Postage Restrictions, Allowances, Limits | WPS";}
Array
(
    [keywords] => 
    [description] => As in many countries taking parcels in and out of India require the usual paperwork and customs duties are charged on items imported (and sometimes export goods) to the country. 
    [robot] => noindex, nofollow
)

Compare Major Couriers,
Find the Best parcel
delivery prices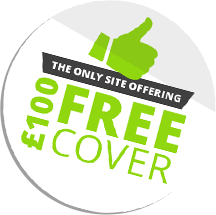 You are here:

Home
Customs For India
Back to news... 28 June 2011 Customs For India
As in many countries taking parcels in and out of India require the usual paperwork and customs duties are charged on items imported (and sometimes export goods) to the country. Perhaps, the customs objectives of India give the best idea of the problems of importation of goods. The main objectives are stated as follows:-
Restricting imports for conserving foreign exchange
Protecting Indian Industry from undue competition
Prohibiting imports and exports of goods for achieving the policy decisions of the Indian Government
Regulating exports
There are 3 modes of imposing custom duties:
Specific Duties – specific custom duty is a duty which is imposed on each and every commodity imported or exported.
Advalorem Duties – Advalorem custom duty is a duty imposed on the total value of the Commodity imported or exported.
Compound Duties – Compound custom duty is the combination of Specific and Advalorem custom duties.
Customs duties can mount up under this system so before the bill gets too high it is essential to check the exact duties before you send the goods. Your worldwide shipper should be able to put you in the right direction. Indian customs duties have been declining since 1991 when the reached a peak of 150% for the prime items, this declined over the next few years to 40% in 1998 and then a surcharge increased costs again. This has reversed again over the past few years and rates have now gone down to 30% for peak rates. Whilst rates have decreased they can be very high on certain goods. There is the usual restriction on the typical prohibited goods and these would have to be brought in under special licence if at all.
India is part of a free trade group in South East Asia called SAFTA and includes The Peoples Republic of Bangladesh, the Kingdom of Bhutan, The Islamic Republic of Pakistan, The Republic of the Maldives, The Kingdom of Nepal, The Democratic Socialist Republic of Sri Lanka and the Republic of India.
In the case of the parcel industry all parcels to India have to be presented to the customs department by a registered person representing the importers on its entry into the country the parcels must be unopened and full documentation must be present. Any goods received and not cleared within 1 month of arrival will be disposed of by the Indian Customs department. There are only so many airports which have full import departments and the parcels must be presented at one of these offices. Get a good delivery service and it will all be taken care of.