a:3:{s:8:"keywords";s:0:"";s:11:"description";s:111:"A parcel should be prepared properly for transport and delivery but it is sometimes easier to say than achieve.";s:5:"title";s:56:"Worldwide Parcel Services - Protecting Important Parcels";}
Array
(
    [keywords] => 
    [description] => A parcel should be prepared properly for transport and delivery but it is sometimes easier to say than achieve.
    [robot] => noindex, nofollow
)

Compare Major Couriers,
Find the Best parcel
delivery prices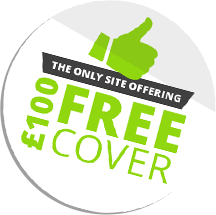 You are here:

Home
Protect That Parcel
Back to news... 20 July 2011 Protect That Parcel
It sounds so easy to say that a parcel should be prepared properly for transport and delivery but it is sometimes easier to say than achieve. The parcels delivered today are scrutinised carefully when they are shipped to a depot but this is obviously only an external examination and not an internal examination. Therefore the carrier can only guess as to how the parcel is packed and its ability to deal with the rigours of an express parcel delivery.
This is particularly true if the parcel goes abroad. Firstly it requires adequate packaging as it will be man handled many times during its transfer and each handling gives a potential jolt to the package against which it must be protected. The transport can be by road and air and even sea and this may bring a more severe problem with vibration and shaking during the parcels journey.
Think where you are sending the parcel and the problems that may occur. Unfortunately any parcel travels with a bill of lading which in order to satisfy customs must detail the contents exactly. If the parcel is routed through or to a country, which has a reputation for, corruption and theft then consider how you can avoid the pitfalls.
Obviously if you're wanting to send a large parcel or valuable item sent to a corrupt area with a full description is that items such as electrical and electronic goods stand out like the sore thumb. Pick your carrier with care, find out his route to the final destination and make sure that the parcel is more than adequately insured against such a loss. Any of the really good carriers cannot countenance losing parcels on a big scale and so they tend to set up more reliable routes than some State Offices.
Protect the parcels against the conditions that they may be subject to in their transport route. Parcels travelling through or in the tropics may well be subject to extreme heat and extreme moisture. The levels of the moisture can be so high as to soak everything as if it had been put under a tap. This moisture can wreck paper packaging and so find out the conditions that the parcel is going to go through and make sure the packaging suits the destination. Think what will happen to your parcel if the temperature is extremely hot, will these temperatures affect the integrity of the product or will it cause it extreme damage. A little thought can save a great expense