a:3:{s:8:"keywords";s:0:"";s:11:"description";s:0:"";s:5:"title";s:0:"";}
Array
(
    [keywords] => 
    [description] => Read our helpful advice and information for booking a parcel to China.
    [robot] => noindex, nofollow
)

Compare Major Couriers,
Find the Best parcel
delivery prices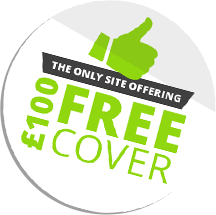 You are here:

Home
Worldwide Parcel Services - Parcels to China
Back to news... 01 August 2011 Worldwide Parcel Services - Parcels to China

China has its own national postal service, which is commonly referred to as China Post, unusually it is both the national postal carrier and the regulatory authority.
It is a huge organisation with over 82,000 branches and 39,000 delivery vehicles. Unlike many state run postal services it appears to be well organized with tracking services available for letters and parcels, which gives you some piece of mind when sending a parcel to China. Indeed for urgent letters or parcels being sent within China itself, if the sender is too busy to go to a Post Office, they can phone up to have the parcel collected.
When it comes to addressing your parcel to send to China then the process is virtually identical to sending a parcel in the United Kingdom, but in a slightly different order. You must put the ZIP/Post Code on the top left of the envelope first, and not at the bottom as you would do in the United Kingdom.
Then in the middle, write the address on in the following order – Province, city, district, street, number and name.
Then in the bottom right corner, you need to put the senders name and address.
Of note is that you should not use red ink on the envelope or parcel. It is unclear on the reason for this.
Whilst if you send a letter or a parcel delivery via airmail, either through your normal post office or a courier it should arrive in China within 48 hours of dispatch from your location.
Overall this shows that sending a parcel to China should be relatively straight forward and efficient. Customs problems and parcels going missing seem negligible, provided as ever that the right customs paperwork has been filled in, and the provision for paying the relevant import duties has been made. However given the long distances involved you may choose to use a parcel courier who can handle issues such as customs rather than using your normal Postal Service.
We offer parcel delivery to China for as little as £33.22, with the choice between multiple internationally-recognised courier companies. To book, simply use our Quick Quote menu at the top of the page, and select China as your destination country. Enter the parcel size and weight and our cheapest prices will be displayed in an instant. For any queries or help, get in Contact with us where one of our friendly staff will be more than happy to help guide you in the right direction or answer any questions. If you already have a parcel being delivered, you can use our Parcel Tracking service to keep up to date with your delivery, every step of the way.