a:3:{s:8:"keywords";s:0:"";s:11:"description";s:0:"";s:5:"title";s:71:"How Parcel Tracking Has Improved Parcel Deliveries For The Better | WPS";}
Array
(
    [keywords] => 
    [description] => The tracking of parcels has become a major tool in the delivery of parcels throughout the world and is now a great help to both the user and the courier.
    [robot] => noindex, nofollow
)

Compare Major Couriers,
Find the Best parcel
delivery prices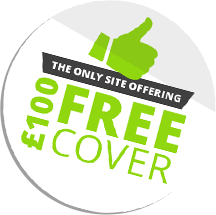 You are here:

Home
How Parcel Tracking Has Improved Parcel Deliveries For The Better
Back to news... 03 August 2011 How Parcel Tracking Has Improved Parcel Deliveries For The Better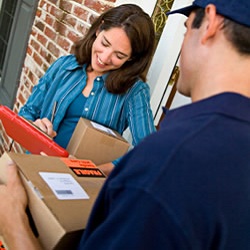 The tracking of parcels has become a major tool in the delivery of parcels throughout the world and is a help to both the user and the courier. The sender can track the parcel from the time it is collected to the time that it reaches the point of delivery. The initial start of the process is when the user places the order for the delivery with the carrier. At this stage the parcel delivery is recorded and a full set of delivery papers are produced, at the same time a bar code specific to the parcel delivery is generated and fixed to the parcel. The computer system at the carriers is usually the start of the process and this can now be carried out with or without Internet access.
It is also now possible that the bar code and paperwork is developed on the Internet by the sender. The parcel tracking set up can be carried out at either stage and the parcel can then be tracked throughout its journey but only by the people who need to know. The general system would be for a password and user name system to be put into place so that only the people required are in the loop. This would normally be sender, receiver, the shipper and his staff and the administrator.
Mobile computers are used to track the parcel through its delivery pattern as the barcode is read at each stage. This makes it easy to find the parcel at any stage and estimate its arrival pattern. These days it is often combined with an inbuilt camera or imager which can take pictures of the parcel at any stage and send those pictures back to base.
This is particularly important if the parcel gets damaged in the process of delivery and can be used to assess how and when the damage occurred and if compensation is due. It can also be used to alert the sender of a problem which he may wish to rectify immediately. The camera may also be used to record the delivery at an address if there is a problem with being able to affect a final delivery in order to safeguard the delivery company and the sender. In this case there is a definitive record of the actions taken. Parcel tracking and photo imaging has improved security and safety in parcel delivery to a level which has removed the losses and damage to a very small amount.