a:3:{s:8:"keywords";s:0:"";s:11:"description";s:141:"Private parcel industries in most countries seemed to start as a monopoly and have progressed to the multi competitive business it is today. ";s:5:"title";s:52:"History of USA Parcel Delivery and Post Office | WPS";}
Array
(
    [keywords] => 
    [description] => Private parcel industries in most countries seemed to start as a monopoly and have progressed to the multi competitive business it is today. 
    [robot] => noindex, nofollow
)

Compare Major Couriers,
Find the Best parcel
delivery prices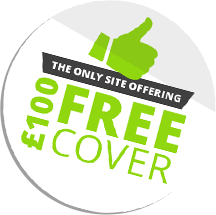 You are here:

Home
The History Of Parcel Delivery In The USA
Back to news... 04 August 2011 The History Of Parcel Delivery In The USA

Private parcel industries in most countries seemed to start as a monopoly and have progressed to the multi competitive business it is today. The USA was a prime example with the United States Post Office having a full monopoly of the parcel business until 1852, this resulted in inflated prices for delivering parcels which caused a great deal of discontent in the country. The discontent was caused by the fact that they had total control over the mail and the postmaster position was in the gift of the local political leaders.
Wells Fargo was one of many private companies formed to break the monopoly and they were formed to provide banking and express services. The pioneers of the eighteen hundreds required both these services as they explored the far reaches of the USA and safe and secure methods of transferring parcels and monies became of great importance. Wells Fargo became a major stagecoach business to transport the required parcels but this was not always quick enough and so the Pony Express came into being.
They had been challenged by the Butterfield Overland Stage but when this company failed Wells Fargo had a complete monopoly until 1869. In 1869 the railways were in full flow and they were snaking their iron roads across the country and suddenly there was a transport system that could transport in bulk at a fraction of the price of the stagecoach. Parcel offices were set up at railway stations and provided a joint income along with the passenger business. The chaos caused by the numerous differently owned railways resulted in government installing the United States Railroad Administration which became the Railway Express Agency after the First World War.
In 1913 the parcel post had begun and this provided the rural areas with parcel and packaging service which became vary popular as there was a door to door parcel delivery. The Rural Free Delivery helped increase trade and the post office monopoly was complete again. Wells Fargo left the parcel and express business and polarised their industry in the banking business.
The system remained the same for many years until the "Hub and Spoke" system based around the airlines was developed in 1973 by Federal Express (Fed Ex) and with deregulation of the business in 1977, the overnight parcel business came into its own and this system was rolled out over the whole of the country and still exists to this day.
If you are looking to send a parcel UK to USA, make sure you see our full list of delivery and courier services.