a:3:{s:8:"keywords";s:0:"";s:11:"description";s:0:"";s:5:"title";s:53:"Worldwide Parcel Services - Sending A Parcel To Chile";}
Array
(
    [keywords] => 
    [description] => Need to send a parcel to Chile? Read our information and advice first!
    [robot] => noindex, nofollow
)

Compare Major Couriers,
Find the Best parcel
delivery prices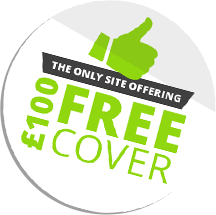 You are here:

Home
Parcels To Chile
Back to news... 09 August 2011 Parcels To Chile

Over the years Chile has been through many changes, but now the duties and systems are very similar to that found in many other parts of the world. In the Frie administration, which ruled to 1970, there was a strong protectionist attitude and items imported into the country were divided into 6 categories with duties ranging from 10 % to 10,000 % depending on whether they were essential or non-essential items and the duties had to be deposited prior to import.
The Allende government revived the high tariff schedule that was meant to restrict any non-essential items coming into the country basically to discourage spending foreign reserves, which were very limited. Allende was then deposed by a military coup and tariffs were removed to force competition and get low efficiency businesses working better by 1979 the duties had been reduced to 10 %. In 1982 a range of special duties were allowed to be raised on a certain products and later luxury goods were allowed to be charged more.
The rules these days have progressed and the customs duty now follow the International Harmonised System of numbers for the different goods classification. All goods can be imported on this system and below the value of $500 you can do it yourself. Above that value you require a customs agent to do the work for you and they can do an advanced customs procedure to help the import process. The Chilean Customs can provide a full list of customs agents to help if you require it.
The first thing to note is that all parcels to Chile are required to pay IVA Impueto al Valor Agregado (the equivalent of VAT) at a rate of 19 % on the value of the goods, plus the customs duty. Customs duty is charged typically at a rate of around 6 % but there are a number of goods, which have customs duties up to 30 %. There are also a number of luxury goods that have charges on them from anything between 30 % and 70%.
The exceptions are computers and some software, which are generally duty free.
The paperwork required is important and it is essential to get it right. Invoices on the company letterhead giving a true on board value must be signed and stamped by the shipper. Also a bill of lading freight insurance and packing list are required.
An import licence must be obtained, but they are usually a formality.