a:3:{s:8:"keywords";s:0:"";s:11:"description";s:0:"";s:5:"title";s:58:"International Parcel, Postage & Customs Restrictions | WPS";}
Array
(
    [keywords] => 
    [description] => Check what you can and can't send in your parcel delivery, some countries have their own restrictions.
    [robot] => noindex, nofollow
)

Compare Major Couriers,
Find the Best parcel
delivery prices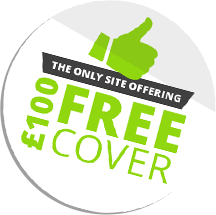 You are here:

Home
Current International Parcel Restrictions
Back to news... 10 August 2011 Current International Parcel Restrictions
Whilst we already display our own list of restricted or prohibited items, sometimes the reasons for a restriction may not always obvious. Sometimes it is simply down to common sense, for example shipping flammable liquids is an obvious hazard if the parcel was to break or if an accident occurred.
In other instances it will be down to their own insurance company refusing to insure them on a pre-defined list of restricted items, and most often this will tie in with the companies own list of items they sensibly refuse to transport.
However in other instances there will be items that are on the prohibited or restricted list of parcels that are on there because they are prohibited by Governmental or International laws, and to add further to this confusion there maybe items that are not on the prohibited or restricted list of items your parcel delivery company supplies you with.
Often these are country specific restrictions or restrictions placed on them by an airfreight company, if the airfreight company have additional items they will not carry. One example being due to a recent terror threat, no airfreight company will carry toner cartridges from Yemen.
Examples of country restricted items are works of art such as valuable paintings that have not been granted a government export permit. Restricted technology is also another issue, and this primarily affects military equipment that could be sold to a nation that could use it against the nation selling it. Although there is a black market in just such items due to the prices people will pay, of note though is if you sell such an item expect a heavy company fine and a jail sentence. Most governments do not take this lightly.
Other items include shipments where that country prohibits their import by Law, such as stun guns being imported into the United Kingdom.
Shipments with a customs value in excess of the value allowed by that country can also cause big problems, resulting in goods stuck in customs for months, shipment of cash could be one example of this.
Also many governments severely restrict letters of credit, as well as government bonds, as again these can be regarded as virtually shipping cash.
The lists given here are not exhaustive but are meant to show you the problems that can occur if you do not check first with your parcel carrier when shipping goods.