a:3:{s:8:"keywords";s:0:"";s:11:"description";s:0:"";s:5:"title";s:55:"Worldwide Parcel Services - Sending Parcels To Pakistan";}
Array
(
    [keywords] => 
    [description] => Looking to send a parcel to Pakistan? Read our helpful advice and information on what's required and customs duties first.
    [robot] => noindex, nofollow
)

Compare Major Couriers,
Find the Best parcel
delivery prices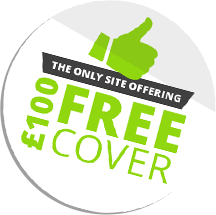 You are here:

Home
Sending A Parcel To Pakistan
Back to news... 11 August 2011 Sending A Parcel To Pakistan

It is possible to export most things into the country of Pakistan, but there are a number of hoops through which the importer must jump in order to finalise the delivery. Firstly whilst most products are acceptable, there are a number of items which are forbidden, and these relate to the typical ones which are banned throughout the world but this area is more stringent than others. Products which have any military usage for example will be totally banned.
If you are importing parcels to Pakistan and they are being purchased by a Pakistan company, then the company will almost certainly require an import license to get the products into the country. The goods will almost certainly be paid for by letter of credit or an import bill paid on arrival of the goods in good condition. Customs duty is paid for in advance of the parcels being released from customs and there is a strict time limit for payment of duties.
It is possible to assess the value of duty to be paid as the goods are imported according to the standard coding system and the duties can be self assessed and paid in advance. The customs people will assess the duties payable by assessing the value of the product, and there is a referral system by which it is possible to appeal the value estimation if there is a serious disagreement.
Customs duties vary from around 10% upwards with a typical figure being around 35%. Customs duties can be much higher if the goods threaten the local industry or are of a specialist nature. There is also the requirement to pay the VAT equivalent Sales Tax in Pakistan which can be 17%. There are the usual areas where the items are duty free and these are usually food and associated products.
To find the duty levels to be paid then there is a requirement that you have the 4 or 6 digit HS or Commodity code. These can be obtained from the HM Revenue and Customs. It is also a requirement that you inform them when you export to Pakistan and keep full records of any such exports. This is a country which has a culture that is different from what you may expect in the UK and there is a requirement that any imports into Pakistan do take consideration of the religion and culture.