a:3:{s:8:"keywords";s:0:"";s:11:"description";s:0:"";s:5:"title";s:0:"";}
Array
(
    [keywords] => 
    [description] => Send a parcel to Brazil for under fifty pounds, with delivery in just three days!
    [robot] => noindex, nofollow
)

Compare Major Couriers,
Find the Best parcel
delivery prices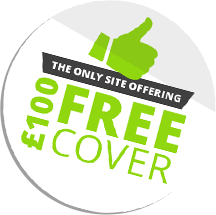 You are here:

Home
Worldwide Parcel Services - Parcels to Brazil
Back to news... 19 August 2011 Worldwide Parcel Services - Parcels to Brazil
Sending A Parcel To Brazil
To get a quote for delivery and book your parcel to Brazil, use our Quick Quote Menu at the top of the page. Simply select Brazil as your destination country, and then enter your parcel's size and weight. Once you hit the 'Quote and Book!' button, you'll have the cheapest available price in front of you, from TNT, DHL or DPD, in a matter of seconds.
We deal regularly with the major parcel couriers, ensuring that the price we offer for delivery is virtually unbeatable. We're proud of the cheap prices we're able to offer, as well as the great customer service we provide at the same time.
From just £41.58, we can offer parcel delivery to Brazil, with delivery in just 1-3 days! Prices are subject to change however, so always use our Quick Quote menu to find the cheapest price available at the time.
Further Information
If for whatever reason our Quick Quote menu can't provide you with the price or information you require, feel free to get in touch with us - Email Us, or call us on 0844 800 0376, where one of our customer representatives will be more than happy to help.
Brazil is famous for it's constantly growing tourism industry, as well as it's huge variety of exported products. With great tourism, business, and international fame in the form of what is probably the best football team in the world; Brazil is a country we love to deliver to. A huge country with one of the most thriving economies in the world, parcel delivery to Brazil is becoming more and more common, and we hope to be your first choice.
With parcel delivery for under £42, with £50 of insurance cover as standard and continually great service, both in terms of delivery and customer service, we hope to see your parcel delivered with us very soon.