a:3:{s:8:"keywords";s:0:"";s:11:"description";s:124:"Need to send a parcel to Indonesia? We send parcels internationally, with a range of popular courier options to choose from.";s:5:"title";s:57:"Worldwide Parcel Services - Sending A Parcel To Indonesia";}
Array
(
    [keywords] => 
    [description] => Need to send a parcel to Indonesia? We send parcels internationally, with a range of popular courier options to choose from.
    [robot] => noindex, nofollow
)

Compare Major Couriers,
Find the Best parcel
delivery prices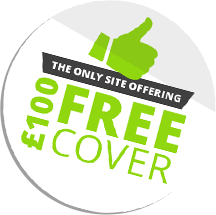 You are here:

Home
Worldwide Parcel Services - Parcels To Indonesia
Back to news... 12 September 2011 Worldwide Parcel Services - Parcels To Indonesia

Parcels to Indonesia have to be treated with care in that the relations and tariffs imposed in customs are very similar to many other countries but also like many other countries there are some distinct differences which are peculiar to this country. Firstly it is essential that the customs of the country are conformed to, there are certain items and certain publications that will be censored according to the countries religion and culture and this should be respected.
Make sure that the parcel conforms and if in doubt ask us first. If you are importing parcels into the country either for direct sale or further processing it is essential to get the paperwork right. If this is not correct then the goods will be confiscated and if they are not cleared in time then there will be a 10% penalty charge. It is best to get a local importer if you are shipping in to Indonesia but if not the carrier will either be able to do it themselves as they will have a local link or be able to advise on where to get the best advice.
There is a requirement for all the usual paperwork like a Bill of Lading, Company invoice, Insurance certificate and packing list but the importer must have a Certificate of Registration and an Importer Identity Number (API) and if the importation requires special goods then and Special Importer Identity Number (NPIK) is required. This makes it difficult if not impossible to work without a local support but carriers will usually have this support system in place or it can be done by the company receiving the goods. Note for parcels arriving by air it is essential to get the paperwork to the customs department within 8 hours of arrival at the airport. Customs clearance can take 3 days and duties and taxes must be paid in advance.
Customs duties are based on the normal CIF system, which is Cost, Insurance and Freight. The products are imported on a system based on the International HS Coding System or to give it its full name the Harmonised Commodity Description and Coding System whereby all the products are coded and given a 6 digit number as an International standard but Indonesia uses a full 10 digit system with the first as per International Standards and the remainder as there own sub coding system, make sure you get the correct number.
Send a parcel to Indonesia from as little as £29.73 with our services from TNT and DHL couriers.