a:3:{s:8:"keywords";s:0:"";s:11:"description";s:108:"Occasionally you may need to send goods in parcels that weigh more than can be handled safely by one person.";s:5:"title";s:49:"Worldwide Parcel Services - Sending Heavy Parcels";}
Array
(
    [keywords] => 
    [description] => Occasionally you may need to send goods in parcels that weigh more than can be handled safely by one person.
    [robot] => noindex, nofollow
)

Compare Major Couriers,
Find the Best parcel
delivery prices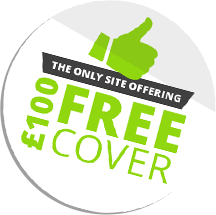 You are here:

Home
Sending Heavy Parcels
Back to news... 15 September 2011 Sending Heavy Parcels
When it comes to shipping goods in parcels then for most of the time you need not worry too much about the weight of them, be it sending them in the United Kingdom or abroad. Occasionally though you may need to send goods in parcels that weigh more than can be handled safely by one person.
In the case of such heavy parcels you need to be aware of the regulations that govern heavy parcels in your country as well as those in other countries if you are shipping heavy goods abroad.
Indeed if the parcel is heavy the chances are that it will be sent to its destination by surface mail, and if this is the case and the parcel is being sent abroad then the chances are it will pass through more than one country. As such you will need to make sure the parcel complies with all of the relevant countries parcel handling regulations with regards to its heavy weight. If not you could find yourself facing a personal injury claim from another country if someone gets injured trying to lift a heavy parcel if it is not correctly marked.
In Australia as an example a parcel needs to be clearly marked if its weight exceeds 55kg as if it does then a team lift will be required to lift it, and the operatives will be required to provide the correct equipment to enable the operatives to both lift and move the parcel without injuring themselves.
Care also needs to be taken when storing heavy parcels, as often accidents occur due to common sense being ignored. An example of this is someone trying to store a 40kg parcel on the top of some shelving, as it is the only free space. Clearly this is likely to result in either injury to the person trying to lift it up or down from the shelf, or more likely the shelving becoming top heavy, which could result in a far more serious accident.
Thus common sense dictates that all such heavy parcels should be stored as low as possible.
When it comes to sending heavy parcels abroad then you should always use surface transport wherever possible as the cost of sending heavy parcels jumps up dramatically when sent by air. If your customer does need a parcel sending quickly by air, then make sure that they are aware of the extra carriage costs that they will incur as a result.