a:3:{s:8:"keywords";s:0:"";s:11:"description";s:108:"Parcels to Spain are very reasonable to ship - Just make sure to double check your items before sending them";s:5:"title";s:57:"Worldwide Parcel Services - Double Check Parcels To Spain";}
Array
(
    [keywords] => 
    [description] => Parcels to Spain are very reasonable to ship - Just make sure to double check your items before sending them
    [robot] => noindex, nofollow
)

Compare Major Couriers,
Find the Best parcel
delivery prices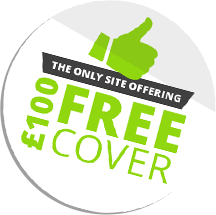 You are here:

Home
Worldwide Parcel Services - Parcels To Spain
Back to news... 19 September 2011 Worldwide Parcel Services - Parcels To Spain

Parcels to Spain are very reasonable to ship and are fairly much in line with standard EU practice but it is essential that items are double checked prior to delivery. A decent haulier will give you all the information that you need. Here at Worldwide Parcel Service we quote a price of £11.99 for parcels which weigh up to 1 Kg, whilst at the other end of the spectrum the parcels that weigh at least 30 Kg cost £40.99. Prices for parcels in excess of this amount can also be sent and prices can be obtained almost immediately by getting an internet quotation via our Quick Quote menu at the top of this page. Alternatively if you have any difficulties with ordering or require an exceptionally large or heavy parcel to be delivered; just get in Contact with us.
The large parcel delivery service is something that is improving all the time. A few years ago it was only ever possible to get relatively small parcels delivered by courier services but now it is possible to find a haulier who will quote on very heavy parcels. This is a great advantage as it used to be necessary to go to a bulk haulier who really did not want anything less than a container full and so the pricing was astronomically high.
Parcels to Spain are received in various forms from the Most Favoured status to countries that are required to pay the full duty. In the EU most of the countries receive goods on a customs free basis but all goods beyond a very low level of 22 Euros or 10 kg in weight will be subject to an 18% VAT rate. There is a reduced rate of 7% VAT rate where the goods are of a special significance to the Spanish people. The type of goods that this applies to are items like human or animal foodstuffs, agricultural products, water, some pharmaceutical products for animals, medical and health products, hotel and restaurant services, transport services, entertainment services, funeral services and a few others. If in doubt contact the taxation people.
Certain goods command high tariffs such as textiles, automobile, electronic components cereal, meat, dairy products, sugar, alcohol and tobacco which are used either for protection of their own market or excise duty type for certain products. Customs duties come out at a rate that varies with the product. Spain is quite strict on certain products that it considers to have received the benefits of various subsidies during its production either by the Government or others and charges 5 to 30% of the estimated value of the goods.