a:3:{s:8:"keywords";s:0:"";s:11:"description";s:0:"";s:5:"title";s:59:"Worldwide Parcel Services - Our  Parcel Packaging Checklist";}
Array
(
    [keywords] => 
    [description] => Get your parcel ready for collection with our quick and easy parcel packaging checklist.
    [robot] => noindex, nofollow
)

Compare Major Couriers,
Find the Best parcel
delivery prices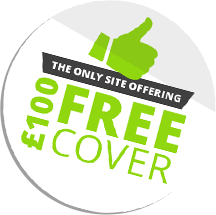 You are here:

Home
Parcel Packaging Checklist
Back to news... 22 September 2011 Parcel Packaging Checklist
Let us face it packing a parcel is one of the simplest tasks that you can carry out as part of your day to day job, yet so many people make very hard work of this most basic of tasks. Packing a parcel is not rocket science, so follow these simple tips to make sure your parcel packing is a stress free process:
Set time aside for packing your parcel, in particular if you ship the same number of parcels each day then start packing them at the same time each day. Leave plenty of time because packing things always takes more time than you think, particularly if you are missing the correct packing materials.
Set up a dedicated packing area if you ship parcels regularly. Having a dedicated area means that you will get the task done far faster than if you are just having to "Make do" with another area, as you will lose time by not having everything that you need to hand, and you will always be losing things.
Have dedicated shelving for storing parcels that you have packed ready to go out. This will enable someone else to find the parcel easily if the parcel courier turns up whilst you are not around. Many people miss this simple tip and end up with a courier going away empty handed as no one can find the parcel.
Do a regular stock check of your packing materials. They are cheap to buy online and so you have no excuse for running out of them. Running out of the right sized boxes often means items go out badly packed, and you customer will notice this.
If you only use the post office to ship parcels then make sure you go there in plenty of time to catch the last post. Waiting in a long queue will get you flustered.
If you use a parcel courier remember to book them the day before, and set an alarm on your computer to remind you of their pickup time. If you phone up at the last minute they will not be able to pickup at the time you need them to, or you will pay a surcharge.
Make sure you use the right packing materials for the job, custom made packaging is now cheap to buy and gives a good impression to customers.
These tips are simple yet effective and following them will mean you pack and handle your parcels far more effectively. Once your parcel is packed correctly and as well as possible, take a look at our Parcel Delivery Checklist to make sure your parcel is ready for when our delivery drivers come for collection.