a:3:{s:8:"keywords";s:0:"";s:11:"description";s:0:"";s:5:"title";s:64:"Best Parcel Packaging Materials to Keep Your Parcel Secure | WPS";}
Array
(
    [keywords] => 
    [description] => A good parcel delivery relies on two things: A quality courier, and a quality level of packaging from yourself.
    [robot] => noindex, nofollow
)

Compare Major Couriers,
Find the Best parcel
delivery prices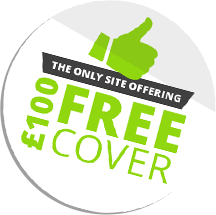 You are here:

Home
Are You Using Quality Packaging To Send Your Parcels?
Back to news... 26 September 2011 Are You Using Quality Packaging To Send Your Parcels?
If you are shipping a lot of products each week, be they items you are producing in a factory or items that you are simply re-selling on the Internet, then you ideally want to be buying in cardboard boxes for the lowest possible cost.
This makes good business sense as packaging can quickly eat into your total expenditure, yet a cheap price should not be your sole focus when it comes to buying them.
However, if you always buy in the cheapest cardboard boxes that you can find then this is likely to be noticed by your customers, as the cheapest kind of cardboard boxes are only single skinned, and as a result may end up getting damaged in transit and hence your goods may well end up getting damaged as well, resulting in a costly customer return.
Indeed many people have had this happen and then deeply regretted buying in the very cheapest of cardboard boxes, all they focused on was the cost and did not think about how the customer will react to a cheap looking parcel, or even a damaged one.
Whereas what you really need to be looking to do is buy in the right cardboard boxes. What you need to be looking for is a box that is low cost, yet offers sufficient strength for transporting your goods to your customer in.
You need to aim for something in the middle ground e.g. you do not need to buy triple skinned boxes to ensure your goods get there without a scratch when you are just shipping lightweight items such as clothes as an example.
You can gain some great savings by buying in larger volumes of cardboard boxes, and indeed you may find by leveraging your buying power that you can buy twin skinned ones for the price of single skinned ones. This is often something that is overlooked by people simply "Doing as they have always done", which is often not the most effective way to go about buying things in.
This is not to say that you need to get them all delivered at once, although you may get a further discount from the parcel delivery company if you do. You can simply arrange for a set amount of the ones you have bought in bulk to be dropped off to you each month.
So before you go about buying in the cheapest cardboard boxes you can find, then think about the above ideas. Save your business and customers money by using quality packaging - our parcel couriers are well versed in looking after packages, but a poorly packaged parcel makes our job that bit harder - spend the time ensuring your parcel is packaged correctly and your deliveries will arrive safe and sound, time and time and time again.