a:3:{s:8:"keywords";s:0:"";s:11:"description";s:141:"We don't just deal with parcel deliveries within the UK and with sending parcels across the world. We also provide a great import service too";s:5:"title";s:48:"Worldwide Parcel Services - Our  Import Services";}
Array
(
    [keywords] => 
    [description] => We don't just deal with parcel deliveries within the UK and with sending parcels across the world. We also provide a great import service too
    [robot] => noindex, nofollow
)

Compare Major Couriers,
Find the Best parcel
delivery prices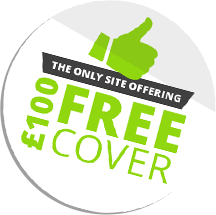 You are here:

Home
Cheap Parcel Imports
Back to news... 10 October 2011 Cheap Parcel Imports
Here at Worldwide Parcel Services, we don't just deal with parcel deliveries within the UK and with sending parcels across the world. We also provide a great import service too, allowing you to import parcels from anywhere internationally, back to the UK. After all, with our delivery services spanning the globe, it only makes sense to provide delivery back to the UK as well as from it.
At present our import service is only available for parcels which have a destination within the UK, and prices for such a service start from just £17.99 excluding VAT.
Our import services work exactly the same as our normal export delivery services - and you can book online as per normal, too. Simply enter your parcel's size and weight into our Quick Quote menu at the top of this page - then select your appropriate Collection Country. We'll then provide you with the best price once you hit the "Quote and Book" button, from either DHL, TNT or DPD depending on which service is cheapest.
Your parcel is then collected, as per normal, from the collection destination, and delivered within the specified date range straight to the UK - it really couldn't be easier. If for whatever reason you have difficulties in making a booking, or you've got some special requirements, just ask us and we'll be happy to help.
Please remember that as with exports, imports also follow the same parcel regulations. So if you're not sure if the item you're importing is legal or allowed in the UK, it's best to check first - there are restricted and prohibited items for deliveries to the UK, just the same as with any other country.