Array
(
    [robot] => noindex, nofollow
    [description] => We've updated our prices for delivery internationally - for long distance parcels especially, you're sure to get an even better deal than before.
)

Compare Major Couriers,
Find the Best parcel
delivery prices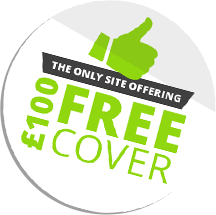 You are here:

Home
New Prices For Parcel Delivery
Back to news... 17 November 2011 New Prices For Parcel Delivery
With our prices updated throughout both our DHL and DPD specific services, we're now able to offer much cheaper prices for long distance international deliveries. Our deliveries to much longer distance countries such as America, China and India; some of our most popular destinations across our entire service - have been slashed in price by over £8 for a 1kg parcel! That's a huge discount which will make sending parcels further abroad much more economical.
Our European prices are slightly higher after the update, but we're still proven cheapest for European and International delivery by Money Saving Expert, so we hope the international price changes will allow us to provide a more competitive service across the board.
See our example table below for our new updated prices in comparison to previously:
| | | | |
| --- | --- | --- | --- |
| Parcel To: | Old Price From... | NEW Price From... | Saving... |
| USA | £23.07 | £14.54 | - £8.53 |
| France | £9.49 | £12.54 | + £3.05 |
| Australia | £35.54 | £34.93 | - £0.61 |
| Canada | £36.74 | £34.93 | - £1.81 |
| Germany | £9.49 | £12.49 | + £3.00 |
| India | £35.57 | £27.03 | - £8.54 |
| Italy | £11.99 | £14.49 | + £2.50 |
| Spain | £11.99 | £14.49 | + £2.50 |
| Japan | £35.54 | £34.93 | - £0.61 |
| Poland | £13.99 | £16.99 | + £3.00 |
| China | £35.54 | £27.03 | - £8.51 |
| South Africa | £35.57 | £34.93 | - £0.64 |