a:3:{s:8:"keywords";s:0:"";s:11:"description";s:144:"The cost of correction of paperwork mistakes can be large. Please do this yourself or get an agent as it should not be carried out by the driver";s:5:"title";s:44:"Worldwide Parcel Services - Parcel Paperwork";}
Array
(
    [keywords] => 
    [description] => The cost of correction of paperwork mistakes can be large. Please do this yourself or get an agent as it should not be carried out by the driver
    [robot] => noindex, nofollow
)

Compare Major Couriers,
Find the Best parcel
delivery prices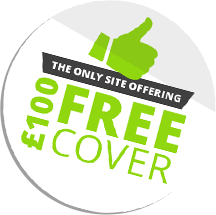 You are here:

Home
Getting Your Parcel Paperwork Right
Back to news... 18 November 2011 Getting Your Parcel Paperwork Right
Worldwide Parcel Services are now one of the cheapest parcel delivery services that exist due to the excellent distribution networks that have been set up. We have an excellent delivery record and regularly meet or better the required delivery patterns requested by the customer.
With a service like this it is easy to assume that there is little that can go wrong but certain things are that can spoil a delivery pattern, which is out of the control of the distributor. This is particularly important when you are importing parcels from abroad into the UK. In this case the situation is more complex because it relies on work being carried out a long way from the UK where the customer is totally reliant on the sender doing certain work to ensure that everything is ready and correct for the delivery schedule.
The first thing that can be faulty and often the most regular fault is the administration of the parcel delivery system. The AWB or Air Weigh Bill is the first problem, it is not the most difficult to fill in but must be carried out correctly or it will be thrown out at the first stage of the bureaucratic system through export and customs controls. It is the customer's responsibility to make sure this is accurate and represents the parcels contents and requirements, failure to do this will not only stall the parcel but incur extra costs for resubmission along with the problems of getting the correct documents in place. Very often the problem is not supplying enough copies of The AWB as usually 3 copies are required and then the correct information must be inserted. Get a good agent if you are uncertain but never be frightened of asking for advice.
The cost of correction of paperwork mistakes can be large. Please do this yourself or get an agent as it should not be carried out by the driver, he can supply you with extra AWB copies, but you must fill them in.
Generally for goods delivered outside the EU it is essential to tick the box marked for the "Receiver to pay duties" as if this if not done there is a penalty charge for doing this which will be 20%. This is expensive and unnecessary and it is far easier to do it this way and pay the importer the correct money by invoice.

You might also need to fill out a commercial invoice for a delivery.