Array
(
    [robot] => noindex, nofollow
    [description] => Help us help you by getting your parcel delivery organised and ready for collection.
)

Compare Major Couriers,
Find the Best parcel
delivery prices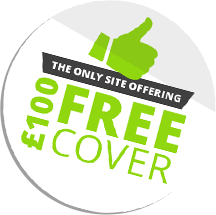 You are here:

Home
Your Parcel Shipping Checklist
Back to news... 29 January 2013 Your Parcel Shipping Checklist
In principle shipping parcels is very easy however you really should make yourself a parcel checklist to ensure that the sending of your goods always goes smoothly and to plan. If you do not have a check list in place you may well find yourself missing out key parts of the process, which could result in problems with your deliveries arriving late to your customers.
Creating a parcel delivery checklist is fairly simple and we would suggest the following one and printing it out, and laminating it and placing it in your parcel preparation area so that it is readily to hand to use each time you need to send out goods. You may not think you need a parcel checklist and think, "why bother? I can remember all the points that I need to", however the first time that you run out of packing materials because you forgot to order any of them, or forgot to check the current stock levels and have to "make do" and send a parcel and it then gets broken in transit due to being badly packed then you may well think again in relation to the need for a checklist.
With an organised process for getting your parcel collected, it allows our side of the service to run smoothly and effectively too.
Parcel Shipping Checklist
Book the collection early – doing this online can ensure that you know the exact details of the addresses the parcel is being shipped from and to, avoiding any mistakes that can occur in a phone call.
Make sure that you are easily contactable by telephone and are at the collection address when the courier is due to collect your parcel.
Ensure that you have enough of the correct packing materials in stock –set a day to regularly check stock levels and re-order as required.
Set adequate time aside for packing your parcel – if not then you may find that you are rushing the job and make a mess of packing your parcel trying to get it ready for the parcel courier's arrival.
Ensure that you place your address inside the parcel so that in the event of any damage to the exterior of the box it can always be ascertained by the parcel courier as to who the originator of the parcel is.
Regularly check the amount of waybills and parcel courier paperwork that you have in stock – re-order as required to ensure that you never run out.
Double check the parcel is adequately insured.
Ensure that the parcel is adequately packed in the correct size box.
Double check the customs regulations and the required customs paperwork should the parcel be being shipped abroad.
Note down the airway bill number or tracking number provided by the courier, and track your parcel every step of the way!