a:3:{s:8:"keywords";s:0:"";s:11:"description";s:107:"You need to firstly ensure that your parcel to Spain, France, USA or wherever is ready for your collection.";s:5:"title";s:41:"Best Practices for Sending a Parcel | WPS";}
Array
(
    [keywords] => 
    [description] => You need to firstly ensure that your parcel to Spain, France, USA or wherever is ready for your collection.
    [robot] => noindex, nofollow
)

Compare Major Couriers,
Find the Best parcel
delivery prices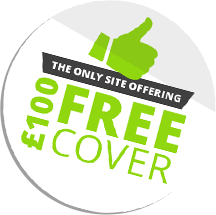 You are here:

Home
Are you doing the best practice when sending a parcel?
Back to news... 30 July 2014 Are you doing the best practice when sending a parcel?
If you are business owner shipping parcels, you would like to think the process is simple. As simple as packing the parcel, phoning the parcel courier to book collection, the parcel courier collecting the goods at the arranged time and the parcel safely being delivered to the customer. Not much could go wrong, could it?
Well, quite a lot could go wrong from both yours and the courier's side if you don't plan things correctly.
Firstly is the parcel wrapped and ready for collection
You need to firstly ensure that your parcel to Spain, France, USA or wherever is ready for your collection. This important, a courier will most likely not wait for you to finish wrapping the goods if he arrives due to his schedule. A simple principle that has sometimes in the past been ignore with people left frustrated that the courier will not wait 20 minutes whilst you wrap the goods
Are the collection and delivery address correct?
It is best that you ensure you have the correct collection and delivery addresses to hand when making a booking. You should not wish to find yourself constantly finding that you are having problems with your parcel courier taking down the wrong addresses over the telephone. It is now time for you to use Worldwide Parcel Services as an online parcel courier. Type the addresses in yourself, online, and from there make sure they 100% accurate each time.
Is your packaging on point?
Make sure that your goods are well packed inside your parcel as most problems that occur in transit are most often due to badly packed items and the onus is on you to ensure the item is packed correctly and not the parcel courier. It is also a great idea not only just to put your return address on the outside of the parcel, but also to place your name and address on a sheet of paper inside the parcel so that worst-case should superficial damage occur then at least if someone opens the box they will be able to find out the senders name and address.