a:3:{s:8:"keywords";s:0:"";s:11:"description";s:121:"Customers who wish to spend £30 or more on a parcel before 31st August 2014 can take advantage of 10% off of your parcel!";s:5:"title";s:44:"WPS - 10% off when you spend £30 this August";}
Array
(
    [keywords] => 
    [description] => Customers who wish to spend £30 or more on a parcel before 31st August 2014 can take advantage of 10% off of your parcel!
    [robot] => noindex, nofollow
)

Compare Major Couriers,
Find the Best parcel
delivery prices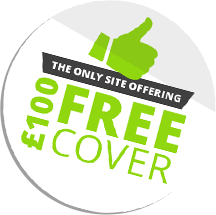 You are here:

Home
10% off at Worldwide Parcel Services when you spend £30 over August
Back to news... 31 July 2014 10% off at Worldwide Parcel Services when you spend £30 over August
Worldwide Parcel Services are fully in the summer spirit and now have an extended offer for its customers. The aim is to help customers choosing us as a delivery service to make great savings when sending a cheap parcel to
France
,
Spain
,
USA
or any country. As well, the aim is to make this possible over the whole of August. So, any customers who wish to spend £30 or more on a parcel before 31st August 2014 can take advantage of the great following offer. Do so and grab 10% off of your parcel!
Customers can book collections for up to five days in advance. All you have to do is book your parcel order which amounts to £30 or more and enter the promo code summer10pc at the checkout stage to receive a cool 10% off.
It is important to know this summer that here at Worldwide Parcel Services, we can ship almost any size and weight to anywhere in the world. As well, we offer some of the most competitive prices online; shipping to well over 200 countries at all corners of the globe. We also do imports to the UK, with the promo code of 10% discount applying to this function also; just make sure the order amounts to £30 or more.
One final thing from us, are you a regular shipper? At Worldwide Parcel Services we would like to help you save in transit time and save in cost with reduced parcel prices at regular shipper rates. Customers who have a regular shippers account can also use it in conjunction with promo offers like this one. If you think this applies to you, take a look at our regular shipper's information
here
and request an account.