a:3:{s:8:"keywords";s:0:"";s:11:"description";s:118:"Our new fully mobile ready website up and running and we have revamped a host of features at Worldwide Parcel Services";s:5:"title";s:51:"Worldwide Parcel Services - Our New Continent Pages";}
Array
(
    [keywords] => 
    [description] => Our new fully mobile ready website up and running and we have revamped a host of features at Worldwide Parcel Services
    [robot] => noindex, nofollow
)

Compare Major Couriers,
Find the Best parcel
delivery prices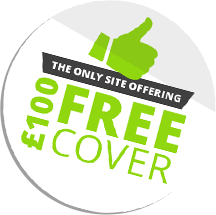 You are here:

Home
What can our New Continent Pages Offer you?
Back to news... 02 December 2014 What can our New Continent Pages Offer you?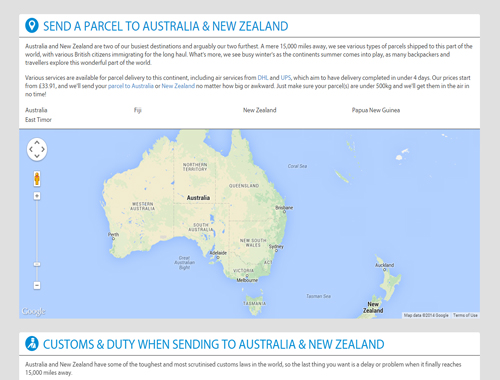 With our new fully mobile ready website up and running, we have revamped a host of features at Worldwide Parcel Services, as well as offer new features. When looking for specific parcel services at our new website, we have a range of new International Services pages available, focusing on specific continents only.
So how can these continent pages benefit you?
Firstly, they offer a landing page for countries within that region. Under the first section of the page, a list of countries within this continent will display, offering navigation to your chosen destination. What's more, general information regarding the region will be available, including example prices and estimated delivery times via the couriers available.
The next thing one of these pages can offer is a Customs & Duty section. It's essential to make sure you understand the restrictions before sending a parcel to any country via Worldwide Parcel Services. Even more so, for example, when sending a parcel to
Australia
or
New Zealand
. These countries have some of the strictest custom laws in the world, and our section on the chosen continent page will outlay the next steps you need to make before sending a parcel.
General FAQ's are also available, including information on tax, tacking, services, delivery times, speeds and much more. You may also have a question which isn't available on this page – luckily; we provide the opportunity to ask a question regarding that region direct from the page!