a:3:{s:8:"keywords";s:0:"";s:11:"description";s:0:"";s:5:"title";s:0:"";}
Array
(
    [keywords] => 
    [description] => After the hectic weekend that included Black Friday and was followed by Cyber Monday, record sales figures were recorded.
    [robot] => noindex, nofollow
)

Compare Major Couriers,
Find the Best parcel
delivery prices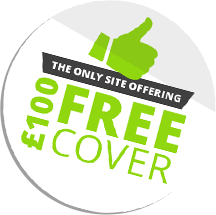 You are here:

Home
Record breaking spending this Black Friday weekend
Back to news... 02 December 2015 Record breaking spending this Black Friday weekend
After the hectic weekend that included Black Friday and that was followed by Cyber Monday, record sales figures were recorded. It was originally estimated that the Black Friday sales would see £1.07 billion spent by customers, however these initial predictions proved to be false.
It has now been revealed by IMRG (International Media in Retail Group) that Black Friday shoppers actually spent close to £1.1 billion. This is a 35% increase in money spent compared to last year and the first time total sales have exceeded £1 billion in a single day.
It was not only Black Friday that experienced huge sales. Total sales on both Saturday and Sunday were respectable in their own right. Saturday saw £561 million spent on products while Sunday recorded over £670 million. Finally sales on Cyber Monday were once again huge, with £968 million being spent. This was similar to Black Friday as it experienced an increase of 34% in sales from last year.
This means that the total sales from across the four days came to a staggering total of £3.3 billion!
Worldwide Parcel Services Black Friday!
Here at Worldwide Parcel Services, we experienced one of the busiest days of the year. With Christmas being upon us shortly we saw a large influx of parcels being delivered to France, Australia and Germany. Over the course of the weekend our most popular parcel delivery service used were:

DHL Economy to France
DHL Air Express to Australia
Easydrop Euro Road to Germany.

Regardless of the conditions WPS strives to make our parcel delivery as smooth as possible and we will continue to offer the same great service in the build up to Christmas.