a:3:{s:8:"keywords";s:0:"";s:11:"description";s:0:"";s:5:"title";s:68:"Key Tips for Making the Most of Your Drop-Off Delivery Service | WPS";}
Array
(
    [keywords] => 
    [description] => With a parcel drop off point you can now drop a parcel off before work, anytime during the day and even in the evening as they offer extended opening times. For those who are seeking to use a parcel drop off courier service, we created this guide to help 
    [robot] => noindex, nofollow
)

Compare Major Couriers,
Find the Best parcel
delivery prices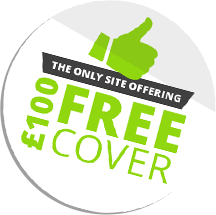 You are here:

Home
How to get the most out of a parcel drop off service
Back to news... 04 December 2015 How to get the most out of a parcel drop off service
It is sometimes difficult and annoying to actually get a parcel to a courier. The traditional method often meant either waiting at home all day for a courier to arrive or waiting in a queue at a post office. Both can be extremely frustrating and time consuming. However we have the alternative. Courier drop off points are being created to make it more convenient than waiting around for collection.
With a parcel drop off point you can now drop a parcel off before work, anytime during the day and even in the evening as they offer extended opening times. For those who are seeking to use a parcel drop off courier service, we created this guide to help you.
1. Make sure that you have booked your drop off service in advance
Before you can drop off a parcel, you first need to book a parcel delivery service. This is a simple and quick process with Worldwide Parcel Services. Simply enter your shipment details and select a drop off service from the delivery options. You will then need to enter your postcode and your nearest drop off point will be displayed.
2. Ensure that you have access to a printer
For all of the drop off services that are available at Worldwide Parcel Services you'll need to have access to a printer to print your shipping label. The label will then need to be attached to the parcel. This is done so it can be scanned at the parcel drop off point.
3. Double check the parcel weight and size
It is essential that you are as accurate as possible with the weight and size of your package. This is because if the parcel is heavier than previously stated, the parcel delivery drop off point may not accept the parcel or you may incur an additional cost.
4. Go to the correct drop off point
Each courier company uses different parcel drop off centres. Therefore it is essential that you take your parcel to the correct drop off point. This can be found when booking your parcel for delivery.
5. Drop it off as early as possible
Unfortunately, it is not possible to determine the exact time the parcel will be collected from the parcel drop off point. We strongly advise that you get your package to the drop off point as soon as possible.

For more information on how to send a parcel with Worldwide Parcel Services via courier drop off points, please do not hesitate to get in contact with us.