a:3:{s:8:"keywords";s:0:"";s:11:"description";s:0:"";s:5:"title";s:40:"Parcel Delivery in the Digital Age | WPS";}
Array
(
    [keywords] => 
    [description] => Postal delivery services are changing at a rapid rate. The decline in mail volume has now begun to plateau. . We decided to explore how the digital world is currently changing delivery services.
    [robot] => noindex, nofollow
)

Compare Major Couriers,
Find the Best parcel
delivery prices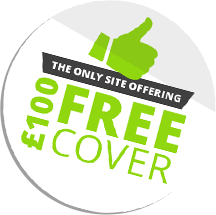 You are here:

Home
Parcel Delivery in the Digital Age
Back to news... 14 December 2016 Parcel Delivery in the Digital Age
Postal delivery services are changing at a rapid rate. The decline in mail volume has now begun to plateau. The recent trend has shown letter deliveries fell by 26% over the last 6 years. In contrast, parcel delivery services continue to have a period of sustained growth with an increase of 5% in deliveries. This begs the question, what has caused this change? The answer is the emergence of digital platforms. We decided to explore how the digital world is currently changing delivery services.
The digital landscape has changed everything for the global post sector and the parcel industry as whole. More is now expected from companies. Customers now demand a better user experience because of technology and even the use of analytics have changed the companies themselves.

Brody Buhler, global managing director for Accenture's postal and parcel practice explained: "Digital technology is now the powerhouse. Digital accelerates the pace of market change."

Digital is now no longer avoidable and all of the postal companies know it. Research shows that companies have had to embrace digital strategies to increase operating efficiency. Now it is expected that digital services are necessary for businesses to create new revenue streams.
So how are companies using digital?
Well we could be geeky and explain it from a technology perspective but that's not really necessary so here are some of our favourite below:
Australia post - With its new MyPost platform and mobile app, Australia post allows the user to create a digital mailbox while managing their deliveries.
U.S Postal Service - Real Mail notifications are used to provide customers with images of the mail they will receive that day so they can literally see the parcel the whole way.
Canada post - Utilises MyDashBoard to link parcel deliveries to a social media account to improve customer service.
These are just some of the ways businesses are now looking to become more digital. We here at
Worldwide Parcel Services
have not even mentioned parcel
tracking services
which are available at some courier companies. So much more is now expected for parcel delivery services and Worldwide Parcel Services is no different we always plan to deliver the best experience possible.