a:3:{s:8:"keywords";s:0:"";s:11:"description";s:68:"Find out how you can send parcels up to 1 Tonne in weight with WPS. ";s:5:"title";s:46:"Send parcels up to 1 Tonne in weight with WPS ";}
Array
(
    [keywords] => 
    [description] => Find out how you can send parcels up to 1 Tonne in weight with WPS. 
    [robot] => noindex, nofollow
)

Compare Major Couriers,
Find the Best parcel
delivery prices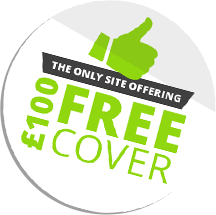 You are here:

Home
Send 1 tonne parcels
Back to news... 10 February 2018 Send 1 tonne parcels
Here at Worldwide Parcel Services we know that your parcels are important no matter their size. That's why we offer a Heavy Parcel service for parcels up to 1 tonne, which you can use to send to countries all over the world. A range of large items have been shipped from WPS including suitcases, gym equipment and golf clubs. Please be sure to read our list of prohibited items before sending with us. You can send numerous heavy parcels as long as they are separately placed and they adhere to our heavy parcel guidelines.
Our Heavy Parcel section has a brief description of our service as well as a number of frequently asked questions to help with any queries that you may have. As always, if your question is not in the Heavy Parcel FAQ, please check our
general FAQ page
as well as our regular
help sections
. And if you still can't find the answer to your question, please don't hesitate to
contact us
.