a:3:{s:8:"keywords";s:0:"";s:11:"description";s:0:"";s:5:"title";s:55:"Sending Food Abroad - Parcel Rules & Restrictions | WPS";}
Array
(
    [keywords] => 
    [description] => Whether you're planning on sending a parcel to Germany or a parcel to Australia, here is our advice on how to send food parcels abroad!
    [robot] => noindex, nofollow
)

Compare Major Couriers,
Find the Best parcel
delivery prices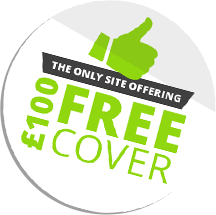 You are here:

Home
Sending a Food Parcel Abroad
Back to news... 01 February 2019 Sending a Food Parcel Abroad
Sometimes it can be comforting to send relatives abroad some home comforts, particularly food, to remind them of home. With all of the regulations that are in place we understand that this can be a difficult and confusing process. Whether you're planning on sending a parcel to Germany or a parcel to Australia, here is our advice on how to send food parcels abroad!

As a general rule of thumb you can't send any food that can be deemed as a perishable. This means that you can't send any food that can go off or turn rotten while it is being delivered.
Here is some general advice when sending food abroad:
Do's:
Keep any food in its original packaging
Food labels must have a full list of all the ingredients used
Any food shipped should have an expiry date longer than 6 months from the date of shipment
Ensure that all food being sent are cushioned and secured safely within the parcel to avoid any damage being caused during shipments.
Dont's:
Do not send any items that must be kept in a temperature controlled environments (refrigerated or frozen) as they will not keep while being delivered
Do not send any foods which are restricted in the country you're sending the parcel to
Do not send any alcohol or any other flammable liquids
Remember chocolate can be affected by heat and may change colour or shape during a delivery.

Although we have outlined a few guidelines points, you should still research the rules and regulations for each country before sending any parcel abroad..