a:3:{s:8:"keywords";s:0:"";s:11:"description";s:159:"If you need to send a parcel to Australia, you need to know what you can and can't send. Find out more about what you can send to Australia in a parcel at WPS.";s:5:"title";s:79:"What can I send to Australia in a Parcel? What can't I sent to Australia | WPS ";}
Array
(
    [keywords] => 
    [description] => If you need to send a parcel to Australia, you need to know what you can and can't send. Find out more about what you can send to Australia in a parcel at WPS.
    [robot] => noindex, nofollow
)

Compare Major Couriers,
Find the Best parcel
delivery prices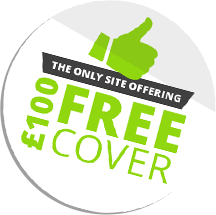 You are here:

Home
What can I send to Australia in a Parcel?
Back to news... 21 January 2020 What can I send to Australia in a Parcel?
Sending a parcel in today's world has become a simplified process with the rise of giants such as DHL, UPS and DHD making the process as stress free as possible. However, have you ever considered sending a parcel halfway across the world to Australia? With the added distance are there any additional rules that must be taken into consideration. What can I, and what can't I send to Australia?
What can I send to Australia?
With Australia being the perfect place for backpackers to explore during the summer months and an attractive destination for long haul immigration, it is an already popular destination for sending parcels. Just like sending a parcel to a loved one in the UK, many things are allowed and can be done with ease.
See below a list of items that you CAN send to Australia:
Animal Products
Artwork including
Collectibles
Computers, Laptops, Tablets, Monitors
Designer clothing, apparel or accessories
Drugs and Pharmaceuticals including legal or prescribed
Furniture
Mail & Personal Pictures
Music Instruments
Printed material, leaflets, brochures, Posters, Packaging, etc
Many things in the above list are items that coincide with everyday living. Due to the distance that the items will be travelling there are some recommended precautions that you should consider taking before sending:
Pack your parcel in a strong cardboard box, use bubble-wrap and chippings and ensure that your items cannot move within the box.
Take care in completing customs documentation and attach this securely to your parcel.
When choosing a courier for your parcel to Australia, consider cost, delivery time and reviews to help make your decision.
Some items have a restricted amount that can be sent. Make sure you research as not to be stopped at customs.
The recipient may have to pay customs duty/taxes dependent on the type and value of the items shipped.
What can I not send to Australia?
With Australia being an island, they make a massive effort to control what enters its borders. This helps raise living standards for the habitants and also protects their natural environment from diseases and pests that might come from other places around the world.
Within this control, Australia have restricted and banned the entry of certain goods. Some wrong items can even result in criminal prosecution and accrue additional charges.
See below a list of items that you CANNOT send to Australia:
Aerosols of any kind
Animals
Batteries
Counterfeit goods
Drones
E-cigarettes
Firearms and ammunition
Meat products and Milk
Ivory or other banned products
Pornography
Tobacco
This is not an extensive list, but gives you a good insight into the prohibited items. Although some more obvious than others it is recommended to check the Australian Border Agencies full restricted list to be on the safe side.
When sending something to Australia there are some additional things to consider:
Air cargo that has originated from, or transited through, Egypt or Bangladesh will be prohibited for import into Australia.
You can not consolidate multiple shipments from multiple suppliers into a single shipment.
When sending common holiday gifts such as hampers they may not contain: Fresh Fruit, Popcorn Kernels, Plant-based decorations, Nuts, Foods with egg or dairy and wooden ornaments.
So what can I send and what should I avoid…
So as we have discovered sending a parcel to Australia can be as easy as sending a parcel to a loved one in the UK. From clothes to furniture, as long as you choose a suitable courier agency and fill out the right custom details there shouldn't be any hold ups. We do need to take into consideration that although some items may be allowed, some do come with certain restrictions that must be followed.
We have also learnt that on the other side of the coin, Australia an island country does strictly protect its boards with items that they deem to be harmful. It is recommended that any person sending some to Australia check the Australian Border Agencies full restricted list to be on the safe side and make sure they are not sending the wrong item.

If you're interested in deliveries to Australasia, be sure to take a look at sending a cheap parcel to New Zealand.