Array
(
    [robot] => noindex, nofollow
    [description] => When sending a parcel, there are things that should be considered and other things that should be avoided. 
)

Compare Major Couriers,
Find the Best parcel
delivery prices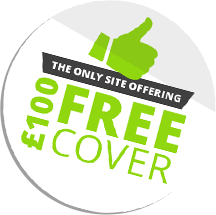 You are here:

Home
Top 4 Tips For Sending Parcels
Back to news... 29 November 2010 Top 4 Tips For Sending Parcels
When sending a parcel, there are things that should be considered and other things that should be avoided. This is to ensure that the package being sent arrives safely, to the required destination and on time. It is not always up to the delivery company to do this. Contribution from the customer is also needed to make the process successful.
1. It is important to measure the weight and measurement of the goods that you are sending. This should be done accordingly in order to avoid paying extra charges that you are not supposed to pay. If there happens to be any complications the package may be returned or may not be delivered. Remember to observe this to avoid such cases.
2. Taking care with the labelling is very crucial. Correct labelling ensures that the parcel reaches the intended person and on time. If in any case one happens to give the wrong labelling and address the package will not go to the intended person or it may well be returned to the sender. Printed labels would be a good way of labelling the packages.
The sender should also include his or her address so that if the goods are returned it can be given to the sender. Avoid writing in italics or calligraphy as this may be difficult to read. Such writing may bring confusion and the package to be delivered may not reach the intended place. If possible write in capital letters and make them visible. Avoid putting labels on tapes or on places that they can easily fall off. If you still have problems with labelling, seek help so that someone can assist you in doing the labelling correctly.
3. In addition, a package being sent should be selected under the right category of goods to be transported. This is to enable the company to transport the package safely and in the correct manner. For example, a small and fragile package should be with packages that are to be transported with a lot of care. This will ensure safety of the fragile goods to avoid damages.
Also when packaging the parcel do not use too much tape or a tying rope that will give the delivery company difficulty when they want to check what is inside the parcel. The checking of a package is done for security purposes. Furthermore avoid using staples on envelopes. This may be a health risk to the people handling the parcels when being delivered.
4. The companies also have customs and there are certain goods which are not permitted to be transported and delivered through the mail. Before sending a package, consult and know the right parcels that can and cannot be sent. The companies normally have a list of goods that they send within a given area and the rules and regulations of sending the goods. Failure to do so can result in a package being returned or being held by the company concerned.
All in all, do not send illegal or dangerous goods as this can get you into trouble. Do some research to know what the companies delivering goods consider illegal and are not permitted.