a:3:{s:8:"keywords";s:0:"";s:11:"description";s:126:"If you regularly ship parcels all over the World it is important that you know the shipping guidelines for transporting goods ";s:5:"title";s:51:"Worldwide Parcel Services - Shipping Parcels Abroad";}
Array
(
    [keywords] => 
    [description] => If you regularly ship parcels all over the World it is important that you know the shipping guidelines for transporting goods 
    [robot] => noindex, nofollow
)

Compare Major Couriers,
Find the Best parcel
delivery prices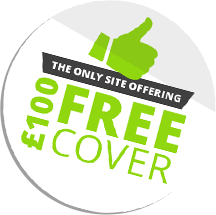 You are here:

Home
Worldwide Parcel Services - Shipping Parcels Abroad
Back to news... 24 January 2011 Worldwide Parcel Services - Shipping Parcels Abroad
If you regularly ship parcels all over the World of various different types of goods then it is important that you know the shipping guidelines for transporting goods through each of the countries that they will be passing through. Restrictions on how parcels need to be packed, secured and labelled as well as transported will vary considerably from country to country.
It is important to ensure that you comply with the each countries laws with regards to what you can transport and how you can transport it. If you are sending something halfway around the World then you need to check with your parcel carrier as to what countries it will be going through. The emphasis will be on you to do this, get it wrong and you could find your parcel stopped at a border and impounded. This could result in a huge delay in delivery, or a large bill if your carrier has to divert it around via another country.
Lastly you need to check if it is legal to export what the customer has ordered, if not you could find your goods are destroyed or refused entry to the country, and a customer refusing to pay you. Such a scenario could result in an extremely large bill and worse case possible legal ramifications.
The basics of shipping parcels abroad are very simple. Is what you are selling legal in that country? Does it need special transport e.g. is it nuclear or medical related. Does it need an export licence? If it is just about any kind of chemical it will need the correct hazard labels on the parcel, and shipping in a safe manner.