a:3:{s:8:"keywords";s:0:"";s:11:"description";s:70:"You always want to ensure your parcels reach their destination safely.";s:5:"title";s:57:"Worldwide Parcel Services - Tips For  Safe Parcel Packing";}
Array
(
    [keywords] => 
    [description] => You always want to ensure your parcels reach their destination safely.
    [robot] => noindex, nofollow
)

Compare Major Couriers,
Find the Best parcel
delivery prices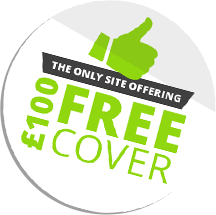 You are here:

Home
Safe Parcel Packing Tips
Back to news... 28 January 2011 Safe Parcel Packing Tips
The first thing to remember if you are
sending a parcel to USA
, Australia, Europe or any other worldwide destination, is that you always want to ensure your parcels arrive safely, so whilst you may ship the same parcels month in month out, never be complacent and if you run short of a key packaging material then do not "Make do" as this could result in damage in transit to your parcel.
A short delay to get the right packaging is better than just making do, and the customer then getting a broken parcel but on time!
If you're
sending heavy parcels
in particular, always ensure that the packaging is sufficient to hold the weight of the goods you are placing inside it. Never overload your parcels.
If sending parcels abroad then double check that your goods do not need a special import or export license, and that they do not fall under any restricted or prohibited items list (Every government will have one of these – If in doubt check, as the onus is on you, and not your customer).
Always use a strong outer layer, commonly a cardboard box, to protect your goods. It is the first line of defense when the parcel is in transit.
Fill the box adequately with suitable foam packaging, such as foam chips. Or ideally pre-cut polystyrene inserts, as these will give the best impact protection for your parcel.
If you are shipping more than one item inside the parcel then wrap each item individually. Even if they are not delicate it will stop them getting scratched against each other. The same applies in particular to delicate items, which otherwise may break against each other in transit.
Ensure the box is adequately taped up with proper packing tape. Do not use any household tape such as sellotape. It will not adhere as well to the box, and is far weaker in strength.
Lastly always remember to put your name and address as well as your customers name and address, on the outside of the parcel, and for safety place a card with the same details inside the parcel.