a:3:{s:8:"keywords";s:0:"";s:11:"description";s:128:"Organising your parcel deliveries should be a simple task but if you leave it to the last minute then it can become a nightmare.";s:5:"title";s:37:"Tips for Organising Parcel Deliveries";}
Array
(
    [keywords] => 
    [description] => Organising your parcel deliveries should be a simple task but if you leave it to the last minute then it can become a nightmare.
    [robot] => noindex, nofollow
)

Compare Major Couriers,
Find the Best parcel
delivery prices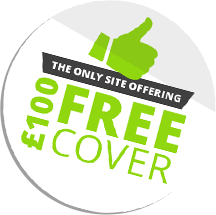 You are here:

Home
Organising Parcel Deliveries
Back to news... 07 February 2011 Organising Parcel Deliveries
Often organizing the delivery of your parcel is the last thing on your mind. Getting your product made and ready to ship to your customer is often the main thing you focus on. However if you fail to organize your parcel deliveries properly all your best efforts in trying to keep your customer happy can be to no avail.
Organising your parcel deliveries should be a simple task but if you leave it to the last minute then it can become a nightmare. To get things running smoothly you should book your parcel collection as early as possible, as you cannot expect a parcel carrier to arrive to pick it up within ten minutes of you phoning them up.
Yet at the same time you need to ensure that you allow yourself plenty of time to pack up your goods. I would allow at least half an hour for the actual packing of your goods. If you book a parcel collection but are still half way through packing it when the carrier arrives then they will not wait for you. They just cannot afford the time to hang around, if they did then they would be late for the next collection – And if it was you that they kept waiting around then you would be annoyed would you not?
Simple coordination is the name of the game, you just need to think ahead when you are getting ready to ship your parcels. It may well be that you can arrange a daily collection at a set time and this is what you should aim to work to, you should avoid phoning the parcel carrier only when you are ready, as it is unlikely that they will be able to pop around immediately to collect your parcels.