a:3:{s:8:"keywords";s:0:"";s:11:"description";s:144:"When it comes to packing parcels, things an often become a bit slapdash as packing them is often the last thing to think about in your business.";s:5:"title";s:52:"Worldwide Parcel Services - Packing Parcels Properly";}
Array
(
    [keywords] => 
    [description] => When it comes to packing parcels, things an often become a bit slapdash as packing them is often the last thing to think about in your business.
    [robot] => noindex, nofollow
)

Compare Major Couriers,
Find the Best parcel
delivery prices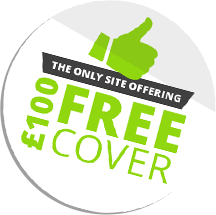 You are here:

Home
WPS - Packing Parcels Properly
Back to news... 09 February 2011 WPS - Packing Parcels Properly
When it comes to packing parcels, things an often become a bit slapdash as packing them is often the last thing to think about in your business.
However a lack of planning can result in not having the right materials to pack your parcel, this can result in you just using whatever is to hand to pack your parcel. Inevitably just "Making do" will result in your parcel not being packed properly and a breakage is the likely result. This will then result in a customer return and you having to ship the same goods out again.
In general this will result in a major loss to your business, as often the cost of dealing with a parcel return can result in many times the cost of shipping the original goods. In addition you will then have to argue your case with the parcel carrier as to how the damage occurred, and if it is down to poor packing then it is likely to be you picking up the cost.
Think in advance as to what you need to pack your parcels. You will need suitably strong cardboard boxes, foam, bubble wrap and packing tape (Sellotape will not do – It does not adhere as well as packing tape, nor does it have the strength). These are all essential items and you should ensure that you always have more than you need.
No matter if it's 5kg or
50kg parcel delivery
you're looking for, making sure your items are safe and secure is paramount.
If not then sooner or later the local shop that you bought them from will run out, and you can guarantee it will be when you need them most. Then you will make do with the wrong materials resulting in damage to your parcels in transit.