a:3:{s:8:"keywords";s:0:"";s:11:"description";s:0:"";s:5:"title";s:0:"";}
Array
(
    [keywords] => 
    [description] => Do you occasionally send parcels abroad from work or from home? Perhaps you sell on eBay and get the occasional foreign bidder?
    [robot] => noindex, nofollow
)

Compare Major Couriers,
Find the Best parcel
delivery prices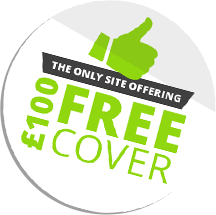 You are here:

Home
Worldwide Parcel Services - Sending Parcels Abroad
Back to news... 14 February 2011 Worldwide Parcel Services - Sending Parcels Abroad
Do you occasionally send parcels abroad from work or from home? Perhaps you sell on eBay and get the occasional foreign bidder?
Well in either case you need to think far more carefully about your parcels when you send one abroad, than you do when you just send one in the United Kingdom.
For a start is what you are shipping abroad actually legal to be shipped abroad? As what is legal in one country may well not be in another. Or you may be shipping an item abroad such as a rare painting, which may mean the parcel needs an export license.
This means when sending a parcel abroad you need to consider both angles – Is it legal in the country I am sending the parcel to? And even if it is so, is it legal for me to export it from my country.
Get this wrong and the posting of a simple parcel can turn in to a large headache, and in the worst instance could result in the parcel being impounded either upon export leaving your country, or impounded on arrival at its destination.
In either of these cases you would be looking at a total loss of your parcel, but not only that you may find yourself being fined or in an extreme case being taken to prison.
Whilst such cases are rare, they do happen and often it is because the person sending the parcel is totally unaware of the problem relating to the import/export of the parcel.
So when sending any parcel abroad, if in doubt ask your local customs authority for advice, as ignorance is not a defence.