a:3:{s:8:"keywords";s:0:"";s:11:"description";s:155:"A local parcel courier may be able to provide a nationwide service but he prices that you are paying are likely to be substantially higher than you need to";s:5:"title";s:43:"How to Change Business Parcel Courier | WPS";}
Array
(
    [keywords] => 
    [description] => A local parcel courier may be able to provide a nationwide service but he prices that you are paying are likely to be substantially higher than you need to
    [robot] => noindex, nofollow
)

Compare Major Couriers,
Find the Best parcel
delivery prices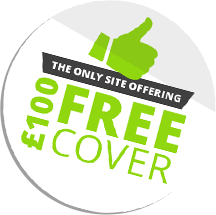 You are here:

Home
Changing From A Local Courier To Worldwide
Back to news... 15 February 2011 Changing From A Local Courier To Worldwide
If your business started out as a very small company say five years back, you may have just been shipping a few parcels a week to companies local to you and as such you most likely chose a local parcel courier.
However your business with any luck has expanded over the past few years and you may well now be shipping a lot of parcels each day. During this time your customer base may have also changed substantially, and you may now be shipping your goods nationwide. Also with the advent of the Internet you may now be taking orders from all over the World, and shipping parcels to every corner of the Globe.
This is a common scenario, and many people will be thinking, "That is just what has happened to my company", and that is no bad thing. But there is a high chance you are still using that same local parcel courier that you started out with.
If so, then the chances are that you are not getting the best prices or service for shipping your parcels. As whilst the local parcel courier may be able to provide a nationwide service, or even an international service, there is a very high chance that they will be sub-contracting a lot of the work out.
This means that the prices that you are paying are likely to be substantially higher than you need to, as every time part of the service is sub-contracted there will be another charge added on, in addition there is more risk of a parcel going missing.
If this sounds like something you should investigate then you should give consideration to changing your parcel courier.