a:3:{s:8:"keywords";s:0:"";s:11:"description";s:141:"If your company regularly buys in goods from abroad then you may be aware of a lot of the regulations that cover the import of certain goods.";s:5:"title";s:38:"Tips for Managing Parcel Imports | WPS";}
Array
(
    [keywords] => 
    [description] => If your company regularly buys in goods from abroad then you may be aware of a lot of the regulations that cover the import of certain goods.
    [robot] => noindex, nofollow
)

Compare Major Couriers,
Find the Best parcel
delivery prices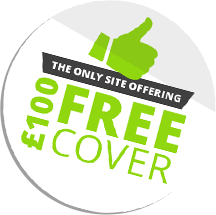 You are here:

Home
Managing Your Parcel Imports
Back to news... 21 February 2011 Managing Your Parcel Imports
If your company regularly buys in goods from abroad then you may be aware of a lot of the regulations that cover the import of certain goods, or the goods you buy in from abroad may need no more paperwork than a simple customs declaration provided by the seller of the goods.
Alternatively at home you may buy the odd item from abroad via the Internet, or an online auction service.
However in either case it is worthwhile familiarizing yourself with the customs import laws in relation to any goods before you purchase them from abroad.
It is most important that you do this before you buy them, as if you happen to have purchased an item from abroad that is legal in the country you are buying it from, but illegal in your own country, then you will almost certainly find your parcel gets confiscated by customs.
This will mean you have no parcel, and lose your money as well, with no recompense available from anyone. As when it comes to importing goods, the main onus is on you to ensure they are legal to import.
Importing a parcel from abroad is very simple in most cases, as an example if you buy a low priced item like a book online from another country, all it requires is a basic customs declaration.
However, if you were to import an item such as a case of cigarettes, then you would have to pay duty on them and have the correct import licence, and this will be down to you to arrange. Your parcels will not be released by customs until you have paid them or have the right licence.
Then there are the restricted items. Each country will have their own list, but commonly these are items that you will need to apply for an import licence.
However importing parcels should be a simple affair if you put a little time in to managing them correctly.