a:3:{s:8:"keywords";s:0:"";s:11:"description";s:0:"";s:5:"title";s:56:"Worldwide Parcel Services - Tips For Safe Parcel Sending";}
Array
(
    [keywords] => 
    [description] => Our tips for making sure your parcel is packaged safely and correctly.
    [robot] => noindex, nofollow
)

Compare Major Couriers,
Find the Best parcel
delivery prices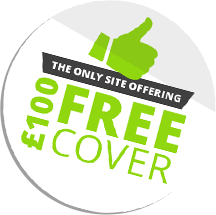 You are here:

Home
Tips For Safe Parcel Sending
Back to news... 22 February 2011 Tips For Safe Parcel Sending
When sending parcels you may find that the following tips may help you out: -
Always adequately pack your parcels and always ensure they are packed in the right sized box for the job. It never does to just "Make do" with what you have to hand, as if you send an item in unsuitable packaging, then your parcel will most likely arrive broken. So take the time and spend some money to make sure you have the right materials to wrap your parcel properly.
Always shop around when sending a parcel via a courier. Also remember that for parcels above a certain weight that have to arrive the next day that a parcel courier may prove far cheaper than sending your parcel via the Post Office.
However the other side to that, is that if you are sending a heavy parcel that does not need to arrive the next day, but that can satisfy your customers requirement if it arrives three or four days later, then consider using the Post Offices Parcel Post service rather than a parcel courier.
Try and avoid buying packaging materials from your local shop, they are often many times more expensive than buying packing materials online, or from a large specialist stationery store.
When sending a parcel via parcel post, or via a parcel courier, then always ensure that it is insured for at least the amount of the goods in it, and always keep your receipt safe, and always ask for proof of posting if you are just sending out the parcel via your normal postal service.
Following these tips will give you more peace of mind over sending your parcels.