a:3:{s:8:"keywords";s:0:"";s:11:"description";s:148:"For DHL UK parcels you simply need to enter the 'Airway Bill' number  - this is a 10 digit number, under the barcode of your delivery notification. ";s:5:"title";s:49:"Tracking Your DHL UK Parcel Delivery Online | WPS";}
Array
(
    [keywords] => 
    [description] => For DHL UK parcels you simply need to enter the 'Airway Bill' number  - this is a 10 digit number, under the barcode of your delivery notification. 
    [robot] => noindex, nofollow
)

Compare Major Couriers,
Find the Best parcel
delivery prices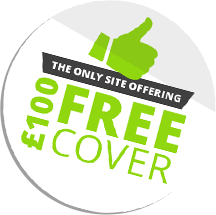 You are here:

Home
Tracking a DHL UK Parcel
Back to news... 24 February 2011 Tracking a DHL UK Parcel
With all of our parcels, we provide a tracking number. This allows you to see exactly where your parcel is at any given moment. Whether it's in the back of a delivery truck, in the warehouse waiting collection, or whether it's already arrived at its destination, our tracking system lets you see exactly what's going on.
However each service has a different tracking code, whether you're using DHL or DPD, and whether you're using a National service, European service or Worldwide service.
For DHL UK parcels, we have a dedicated area on our parcel tracking page; the furthest left on the page.
Here you simply need to enter the 'Airway Bill' number as part of your DHL UK parcel - this is a 10 digit number, usually under the barcode of your delivery notification. This will be in two places: Both in your confirmation email when you order parcel delivery with us, as well as on the paper slip left given to you from the driver who came to collect the parcel in the first place.
Simply enter that 10 digit number into the DHL UK box, and hit "Track" - instantly you're able to see exactly where your parcel is, and be reassured that we're working hard to get it delivered as soon as we can.