a:3:{s:8:"keywords";s:0:"";s:11:"description";s:127:"Simply take the nine digit code from the DPD confirmation email or delivery slip and enter it into our Parcel Tracking system. ";s:5:"title";s:46:"Tracking Your DPD Parcel Delivery Online | WPS";}
Array
(
    [keywords] => 
    [description] => Simply take the nine digit code from the DPD confirmation email or delivery slip and enter it into our Parcel Tracking system. 
    [robot] => noindex, nofollow
)

Compare Major Couriers,
Find the Best parcel
delivery prices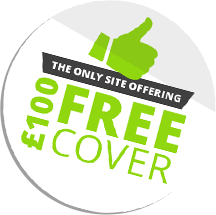 You are here:

Home
Tracking a DPD Parcel
Back to news... 25 February 2011 Tracking a DPD Parcel
When your parcel is collected by DPD for delivery, you'll be given a paper slip as your receipt and confirmation. You'll also get a confirmation email - the email and paper slip will both contain a nine digit number which will be applied as your tracking code.
At Worldwide Parcel Services, our priority is to ensure your parcel gets to its destination as quickly as possible, but also safe and sound. You want to see the same too, hence why we include a tracking service as part of our delivery process.
Simply take the nine digit code from the DPD confirmation email or delivery slip and enter it into our Parcel Tracking system. From there you can see exactly where your parcel is at any given time.