a:3:{s:8:"keywords";s:0:"";s:11:"description";s:106:"With DHL Air Shipment, your tracking number is the 10 digit number under the barcode on your Airway Bill. ";s:5:"title";s:50:"Worldwide Parcel Services - Tracking DHL Shipments";}
Array
(
    [keywords] => 
    [description] => With DHL Air Shipment, your tracking number is the 10 digit number under the barcode on your Airway Bill. 
    [robot] => noindex, nofollow
)

Compare Major Couriers,
Find the Best parcel
delivery prices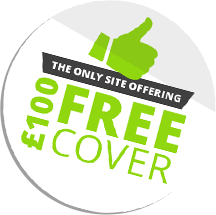 You are here:

Home
Worldwide Parcel Services - Tracking DHL Shipments
Back to news... 28 February 2011 Worldwide Parcel Services - Tracking DHL Shipments
At Worldwide Parcel Services we aim to provide the most simple parcel delivery as possible, making it as easy for you as possible. Once you place your delivery, we do out utmost to ensure we deliver the parcel on time and with the best service possible.
With every parcel delivery, you'll have the choice between a few services from DHL and DPD - each parcel carrier has their most efficient services available depending on the destination. If your parcel is going to Europe, you'll require a different service than a parcel going to Australia or going within the UK, for example. For each service there are different tracking numbers, so it's important to know what you're looking for.
With DHL Air Shipment, your tracking number is the 10 digit number under the barcode on your Airway Bill. This will be handed to you by the driver when your parcel is being collected. Alternatively you should also have this tracking number in your confirmation email when you originally place the order.
Once you've got the number, all you need to do is enter it into our tracking system. If you're having trouble finding your tracking number, get in Contact with us and we'll be happy to help. On our Tracking page, enter your tracking number into the far right box and click 'Track'. From there, you'll have all the up to date information regarding your parcel, showing you whether it's on the way to being delivered, or if it's got there already.