a:3:{s:8:"keywords";s:0:"";s:11:"description";s:147:"Last minute delivery systems for stock and production have demanded a system where there is a need to know where a parcel is at any moment in time.";s:5:"title";s:36:"How Does Parcel Tracking Work? | WPS";}
Array
(
    [keywords] => 
    [description] => Last minute delivery systems for stock and production have demanded a system where there is a need to know where a parcel is at any moment in time.
    [robot] => noindex, nofollow
)

Compare Major Couriers,
Find the Best parcel
delivery prices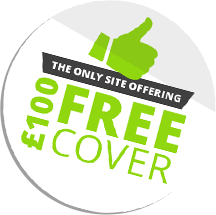 You are here:

Home
Parcel Tracking: How Does It Work?
Back to news... 28 March 2011 Parcel Tracking: How Does It Work?
The development of rapid last minute delivery systems for stock and for production and also for specialty orders that may be required anywhere in the World have demanded a system where there is a need to know where a parcel is at any particular moment in time.
Generally a parcel is fitted with a bar code that has all the parcels details both in sender and delivery. This item carries this data throughout its journey and will enable anybody relevant to establish where the parcel is at any moment in time. The parcel is repeatedly scanned at each of its sorting and transfer offices and this information is immediately fed into the computer database so that the journey is followed throughout.
If you wish to find any information on the parcel you can follow its progress on the Internet. The controllers themselves are able to follow the journey even more closely as there is usually a Satellite Navigation system on the van or lorry so that the management can re evaluate its progress at any time. It also enables the customer to be given an approximate delivery time and for the wagon delivery schedule to be changed at any time.
Systems are now getting so sophisticated that the customer is able to watch the delivery route and schedule of his packages from his own computer just using the delivery note details and punching them in with a proper password protected access system. From the time that the parcel is actuated by fitting it with the appropriate barcode the parcel is automatically scanned and the results recorded throughout its journey.
The system is often fitted with a set of control parameters, the most obvious one of these being the delivery time, for example a 24 hour delivery cycle would demand much more stringent control of where an individual package is at any time so that it does not miss its delivery schedule.
The computer system is usually fitted with a warning system that can predict that a parcel is unlikely or will not reach its destination on time. The computer then flags up the problem and it becomes the controllers problem to trawl through the system to find either the best possible delivery time and date or to arrange an emergency delivery programme. Parcel delivery companies are now worldwide in their operation and the slickness and reliability of delivery is important both for the customer in achieving his requirements and supplier in producing a delivery service that can justifiably demand greater prices.
You can use our Parcel Tracking service for DPD and DHL parcels.