a:3:{s:8:"keywords";s:0:"";s:11:"description";s:0:"";s:5:"title";s:42:"The Expansion of the Parcel Industry | WPS";}
Array
(
    [keywords] => 
    [description] => With companies like Amazon and eBay having taken off in recent years, parcel deliveries are an every day essential service.
    [robot] => noindex, nofollow
)

Compare Major Couriers,
Find the Best parcel
delivery prices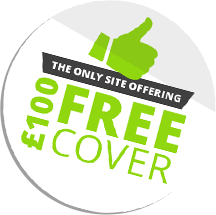 You are here:

Home
The expansion of the parcel industry
Back to news... 30 March 2011 The expansion of the parcel industry
The parcel industry has expanded out of all proportion during the past few years from the very rapid increase in business carried out through the Internet. Prior to the introduction of Internet companies most purchasing of small items was carried out in retail shops, and the items were carried home by the purchaser and in odd occasions sent by post in a parcel.
The Internet changed this enormously and there are now a multitude of companies who everyday send out millions of items by carrier or postal service in
parcel
form. People no longer have to go to the shops as the shops have come to them. A few minutes browsing on the Internet and anybody can find what the want and order it immediately, and get it delivered either by normal parcel post or by next day delivery all done from the comfort of their own home.
Amazon
is one of the biggest suppliers and receives an incredible amount of orders every day, and this requires a massive delivery service to get the number of parcels delivered quickly and cheaply. Amazon was started by Jeff Bezon in 1994 in Seattle and went live online in 1995. At present they have major companies in the USA, Canada, UK, Germany, France, Italy, China and Japan and are expanding at a very rapid rate. They supply a one shop suits all business, so that the average purchaser can get all he ever wants from the one site.
Amazon supply books, DVD's, CD's, Computer software, video games, apparel, furniture, food, toys and the list goes on and on. They have claimed on many occasions to be the biggest book supplier in the world and whilst this was challenged in court, the outcome was settled privately.
They are certainly the biggest online retailer in the USA supplying some 3 times the next online supplier, which is Staples. Virtually all their sales require delivery by parcel, and the key to the successful business has been to set up contracts with an International group of parcel couriers that deliver quickly at prices that are far below those that were typical of the parcel post of the early 1990's. Any order taken today is virtually certain to be posted within 24 hours and will arrive by normal parcel carrier within 2 days. Express parcel delivery costs extra, but is still reasonable and the final advantage is that the order can be placed 24 hours a day so getting to a shop during opening times is no longer a problem.