a:3:{s:8:"keywords";s:0:"";s:11:"description";s:0:"";s:5:"title";s:0:"";}
Array
(
    [keywords] => 
    [description] => Reasons to make sure you use the correct packaging in order to reduce costs and extra risks.
    [robot] => noindex, nofollow
)

Compare Major Couriers,
Find the Best parcel
delivery prices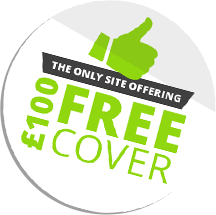 You are here:

Home
Worldwide Parcel Services - Parcel Packaging
Back to news... 21 April 2011 Worldwide Parcel Services - Parcel Packaging
When it comes to choosing packaging many people make the mistake of using the wrong packaging. This often results in one of two things:-
1.)
You use too big a box and pay too much in parcel courier costs
2.)
You use too small a box and the parcel gets damaged in transit
With option one, the reason that you end up paying too much is that whilst once upon a time parcel couriers just used to charge for the weight of the parcel irrespective of its size, they now charge on a cross matrix based on its size as well as its weight. So this means that if you use too large a cardboard box, you can be paying to ship fresh air.
With option two, you can run into even more problems. If you ship goods to a customer in a box that is too small, or not up for the job then you can expect problems sooner or later.
Sending out an item in an undersized box can cost you far more than you would imagine. Okay so you may have been lucky so far, but picture this scenario, you send an item to your best customer and it arrives broken due to poor packaging, and due to the breakage being down to poor packaging the parcel courier does not want to know anything about it. So the parcel is a total loss that you have to take a hit on financially.
Not only that but you then need to send replacement goods out to your best customer, but what if you do not have them in stock? Big trouble!
So as you can see it is vital that you choose the right size box for shipping your parcel in.
When it comes to shipping parcels many people just "Make do" with whatever is to hand. As long as it fits in the box what does it matter? Well it matters a lot if you want to minimise you carriage charges. Just think if you are paying 15% more than you need to be to ship your parcels, and then multiply that by the amount of parcels you send a year.
It may be that you cannot readily buy a box that is just the right size for your parcel, so why not consider getting one custom made? They cost far less than you think, and paying a little extra for them may actually mean that you save money on parcel courier costs.