a:3:{s:8:"keywords";s:0:"";s:11:"description";s:0:"";s:5:"title";s:0:"";}
Array
(
    [keywords] => 
    [description] => Following the success of the Royal Wedding, the Golden Jubilee next year can be expected to be a success for both the souvenir and parcel markets.
    [robot] => noindex, nofollow
)

Compare Major Couriers,
Find the Best parcel
delivery prices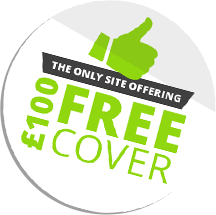 You are here:

Home
Parcel Deliveries After The Royal Wedding
Back to news... 09 May 2011 Parcel Deliveries After The Royal Wedding
The Royal wedding of Kate Middleton to the future King of Britain and the Commonwealth, Prince William was even to the most caustic eye a major success for the Monarchy and for the ability of the UK to organise and produce a superb pageant.
Sometimes these events can be a damp squib but in this case the feel good factor and the quality of the event is likely to produce quite a substantial kick on for various industries, such as the parcel industry.
Prior to the wedding there was the souvenir market, which produced anything from china mugs to high quality Royal Derby trays, there was food and cushions all embossed and all packaged to be sent to collectors and royal fans alike. The parcel delivery trade on these occasions fluctuates in that the Monarchy has a popularity, which goes up and down according to internal events. Probably the fact that it was the son of Princess Diana and the daughter of a commoner who were being married caused more interest than normal.
A Public Holiday on the day and weather that most of the UK can only dream of, made the day ideal for the street parties of old. Britain took to it with gusto and the rest of the world followed. The interest in the USA was immense, and China has taken the Royal couple to their heart.
The commercial upshot of this is not to be belittled, as it will be quite considerable. The market for the souvenir trade will be given a new impetus at a time when it would normally die down and this is likely to be worldwide. All the gifts are designed to be relatively easy to send by parcel post, as they are small in size and light in weight and well packaged to prevent breakage.
The whole business will become even more carefully examined now as the next few years could be a bonanza for the royal souvenir market. The Queen will have ascended to the throne 50 years ago next year and the year after it will be 50 years to the Coronation and there will certainly be celebrations of both events, and a lot of souvenirs sent as parcels as a result.
Following the success of the wedding of Prince William and the Princess Catherine (Or the Duke and Duchess of Cambridge) the Golden Jubilee can be expected to be one of the biggest events ever celebrated in the UK and the business that will come from it could be enormous, and certainly benefit the parcel industry.
If you wish to send gifts abroad, just always remember that you may have to pay import tax depending on the items value.